Jatin Bora, an Indian actor, and filmmaker was born on April 25, 1970. Since 1989, he has acted in movies with Assamese subtitles. He performs in and directs plays with the Assamese mobile theatre companies Aabahan, Hengool, Ashirbaad, Bhagyadevi, Kohinoor, Itihas, and Surjya.
On October 25, 2002, Bora got married to Navanita Sharma, an actress, and singer from Nagaon who had studied with Sudesh Wadkar in Mumbai. Drishan and Aastha are their son and daughter.
Jatin Bora's early life
In Nagaon, Assam's Kacholukhowa small village, Sri Gakul Chandra and Premolata Bora welcomed a son, Jatin. His elementary education was received at Marikalang Prathamik Vidyalaya. He participated in Navajyoti Sangha Maina Parijat, a weekly children's cultural gathering close to his hamlet when he was a little boy. As a kid, he was taught the subtleties of Bhaona, the ancient Assamese play.
After completing his education at Dawson Higher Secondary and Multipurpose School, he enrolled in the Nagaon GNDG Commerce College and started his college studies there. He then earned his degree from Nowgong College.
When he was in class V, he attended Lakshminath Bezbaroa's Mukti for his very first theatrical performance.
Jatin Bora has a fine arts diploma from Nagaon's Kallol Art School. He has been playing the tabla since he was a youngster and has studied music. He had traditional Assamese Sattriya dance instruction from Rabin Chandra Das of Nagaon and danced in Bhaonas as a kid. He was often chosen to portray Lord Krishna at these Sattriya ekankika naats and the regionally run "Raas" festivities.
His work in the film industry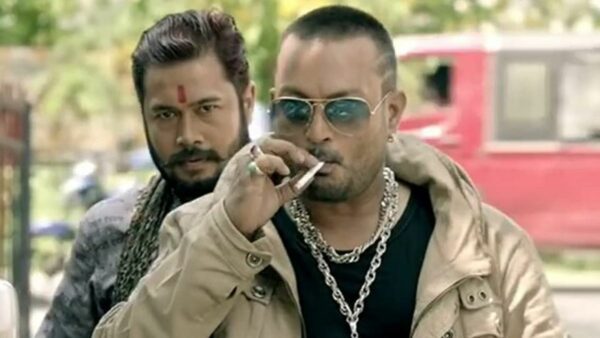 Even though he had a small part in Kolahal, his first professional movie, Uttarkaal (1989) was his real debut (opposite Moloya Goswami). The movie did well, and Jatin became a big name in the Assamese movie industry.
Jatin Bora did a number of plays for Doordarshan after Uttarkal. He was in TV shows like Deuta by Biju Phukan, Namgharia by Chandra Talukdar, Birina Paator Anguthee, Pratighat by Jones Mahalia, Surangor Majere, and Ghat-Pratighat. He was in the movie I Killed Him Sir in 1993.
In 2000, he starred with Luna Lahkar in Munin Barua's Hiya Diya Niya, a romantic drama that did well at the box office. "Nohole porichoy" and "Mitha Mitha Aji Xopunote" by Zubeen Garg were the most well-known songs from the movie.
In the same year, he also played a bad guy in "Tumi Mur Mathu Mur," the first movie that Zubeen Garg directed.
Following that, Mr. Jatin Bora appeared in a string of Munin Barua films, including Nayak, Kanyadaan, Daag, Bidhata, and others. One of his biggest hits was the romance movie Nayak, which came out in 2001 and starred him, Zerifa Wahid, and Ravi Sarma. In Flim Kanyadaan, Bora acted along with Mridula Baruah and Chetana Das. He also acted in movies like Agnisakhi, Kadambari, Suren Suror Putek, and many others.
In 2003, he was in the well-reviewed film Bidhata by Munin Barua, which was said to be an Assamese version of the Bollywood film Anand.
In 2006, he made his first movie, which was called Adhinayak. A lot of this movie was shot in Barapani, Cherrapunji, and Guwahati and the area around it.
He directed and played the main role in the movie Ratnakar, which came out later in 2019. (film).
His work in Theater
In 1994, he joined Hengool Theater. The next year, Abahon Theatre offered him a job for the 1995-1996 season. He is still a big part of the Assamese moving theatre industry. He was in the plays that they wrote for Abahon. Dr. Bhabedranath Saikia chose him to be in his first and only Hindi movie, Kaal Sandhya, which came out in 1997.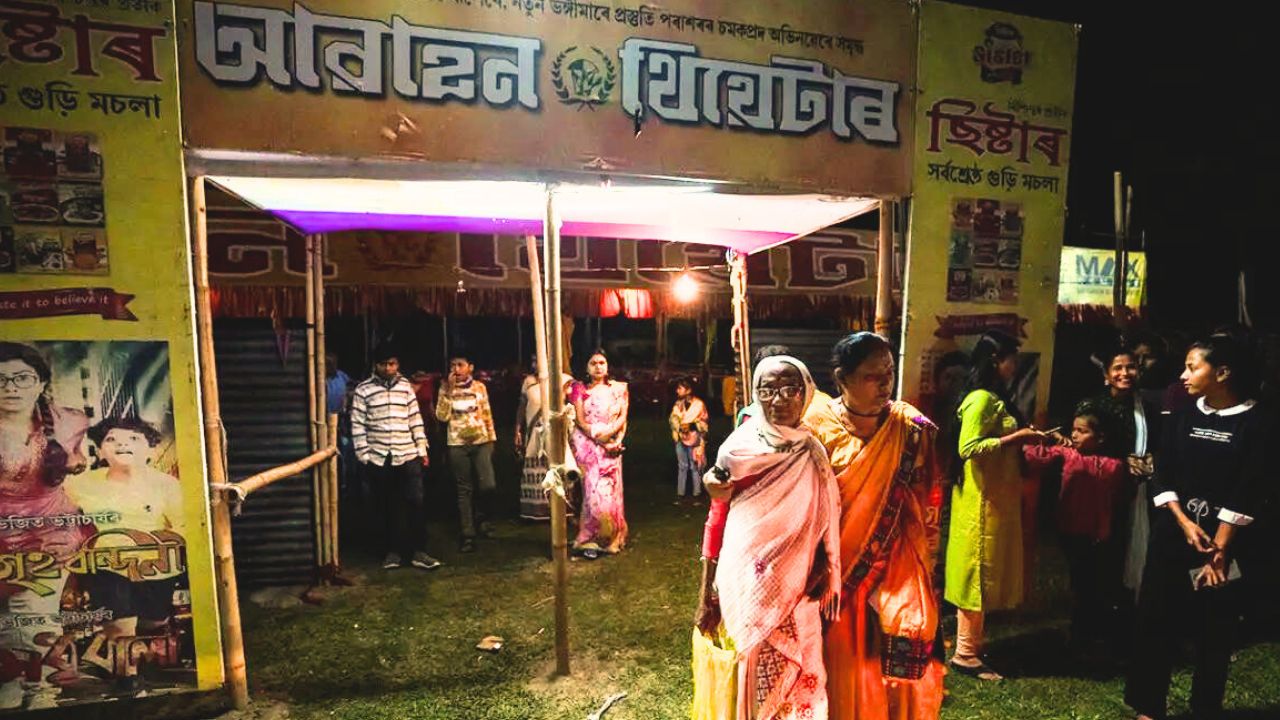 In the 2000s and 2010s, he worked with Ashirbad Theatre (2004-05/2010-11), Kohinoor Theatre (2007-08/2008-09/2009-10), Theatre Bhagyadevi (2006-07/2011-12/2012-13), Itihas Theatre (2013-14), Brindaban Theatre (2014-15), and Rajtilak Theatre (2015-16). (2015–16).
He joined Theater Surjya in 2016–17 and 2017–18.
His work and Awards
Jatin Bora won the Jyotirupa Joint Media Award for Excellence in Film, Television, and Music (for Hiya Diya Niya, Nayak, Bidhata, Maa tumi Ananya, and Suren Suror Putek), the Natasurya Phani Sarma Award (a government of Assam award for Juwe Pura Xun), the NE TV people's choice for Kadambari and Maa tumi Ananya.
Conclusion
Jatin Bora is a well-known actor in the Assamese film industry and has received numerous awards and recognitions for his work. He has won the Best Actor award at the National Film Awards twice, in 2002 and 2004, and has also won the Best Actor award at the Assam State Film Awards four times. He was honored with the Padma Shri, one of India's highest civilian awards, in 2010. In addition to his acting career, Bora is also a successful producer and director and has been honored for his work in these fields as well.
Facebook : https://www.facebook.com/bora.jatin
Official Website: http://jatinbora.com
Reference WikiPage: Jatin Bora.
Note: Image credit goes to the original creator, if you have any issues, please contact us.