Orang National Park, affectionately known as Rajiv Gandhi National Park, is a vibrant hub of biodiversity in the heart of Assam. Situated on the northern banks of the Brahmaputra River, the park provides a sanctuary for a diverse range of wildlife and is a nature lover's paradise.
History of Orang National Park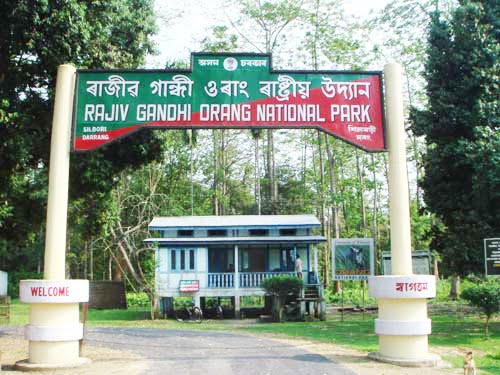 Orang National Park located in the Darrang and Sonitpur districts of Assam, Orang National Park was established in 1985 as a sanctuary before being declared a National Park in 1999. Although smaller in size compared to the renowned Kaziranga National Park, Orang offers its unique charm and serves as a vital safe haven for various endangered species.
Importance of the Orang National Park
The park plays an essential role in the conservation of the Great Indian One-Horned Rhinoceros, along with other species like wild buffalo and elephants. It's not merely a natural reserve but a vibrant ecosystem that nurtures life in all its splendor.
Wildlife at the Park
Mammals
From the majestic one-horned rhinoceros to the stealthy tiger, the park hosts an array of mammals, including wild buffalo, pygmy hogs, elephants, and leopards.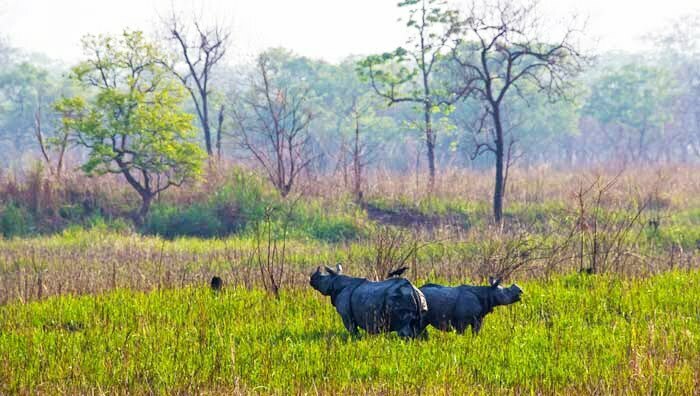 Birds
Bird enthusiasts will find a treasure trove here, with over 222 species recorded, such as the Spot Billed Pelican, White Pelican, and the endangered Bengal Florican.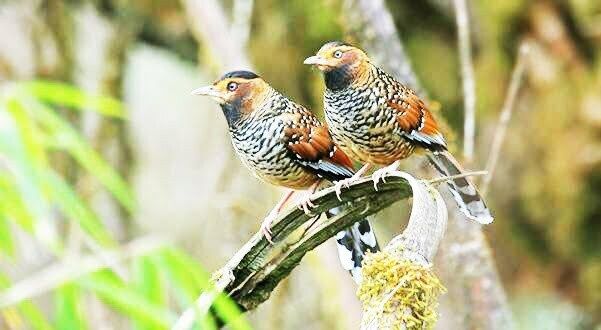 Reptiles & Turtles
The park's reptilian residents include Indian Rock Python, Black Krait, King Cobra, and seven types of turtles and tortoises, adding to its rich biodiversity.
Access & Accommodation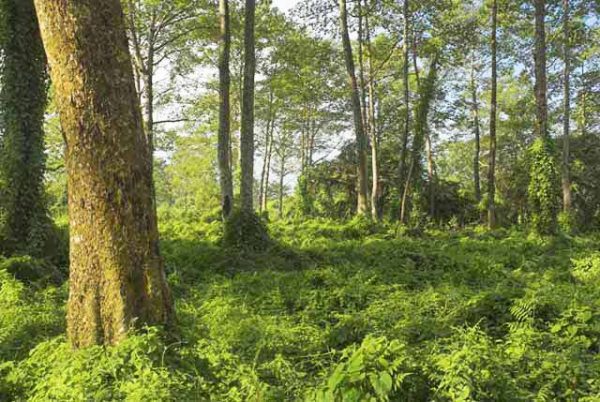 How to Reach
Accessible through Salonibari (Tezpur) airport (80 km away) and the Guwahati airport (150 km away), Orang National Park lies 18 km south of N.H. 52 at Dhansirighat.
Where to Stay
The Satsimalu and Silbori Rest Houses provide cozy accommodations, allowing visitors to immerse themselves in the park's beauty.
Best Time to Visit
The ideal time to explore the Orang National Park is between November and April when the weather complements the breathtaking wildlife sightings.
Conclusion
Orang National Park is more than a travel destination; it's a living testament to nature's wonder. The park's rich biodiversity, accessibility, and commitment to conservation make it a must-visit location for anyone passionate about wildlife. Come, discover, and fall in love with this marvel in Assam's heartland.
Refferance: WIKI PAGE
---
FAQs
Is Orang National Park similar to Kaziranga National Park?
Though smaller, Orang National Park has unique features and species, making it significant in its own right.
What are the main attractions in terms of mammals at Orang National Park?
Rhinoceros, tigers, elephants, wild buffalo, and pygmy hogs are among the highlights.
Is the park accessible year-round?
The best time to visit is from November to April for a pleasant experience.
Can I find accommodations within the park?
Satsimalu and Silbori Rest Houses offer comfortable stays within the park.
What makes the birdlife in Orang National Park special?
With 222 types of birds, including the second-highest concentration of Bengal Florican, bird watchers will find the park extraordinary.