The Aam Aadmi Party put out its sixth list of 20 candidates for the Gujarat Assembly elections on Thursday. So far, 73 candidates have been named for the elections so far by the party headed by Arvind Kejriwal.
Parvat Vagodia from Santrampur, Dinesh Munia from Dahod, Viral Panchal from Manjalpur, Mahendra Navadiya from Surat North, Sunit Gamit from Dang, and Raju Marcha from Valsad all sent in entries for the sixth list.
In addition, the AAP sent Ambabhai Patel from Rapar, Dalpat Bhatia from Vadgam, Bhagat Patel from Mehsana, Chiragbhai Patel from Vijapur, Roop Singh from Bhiloda, Chunnibhai Patel from Bayad, Alpesh Patel from Prantij, Vijay Patel from Ghatlodia, Chetan Gajera from Junagadh, and Visavadar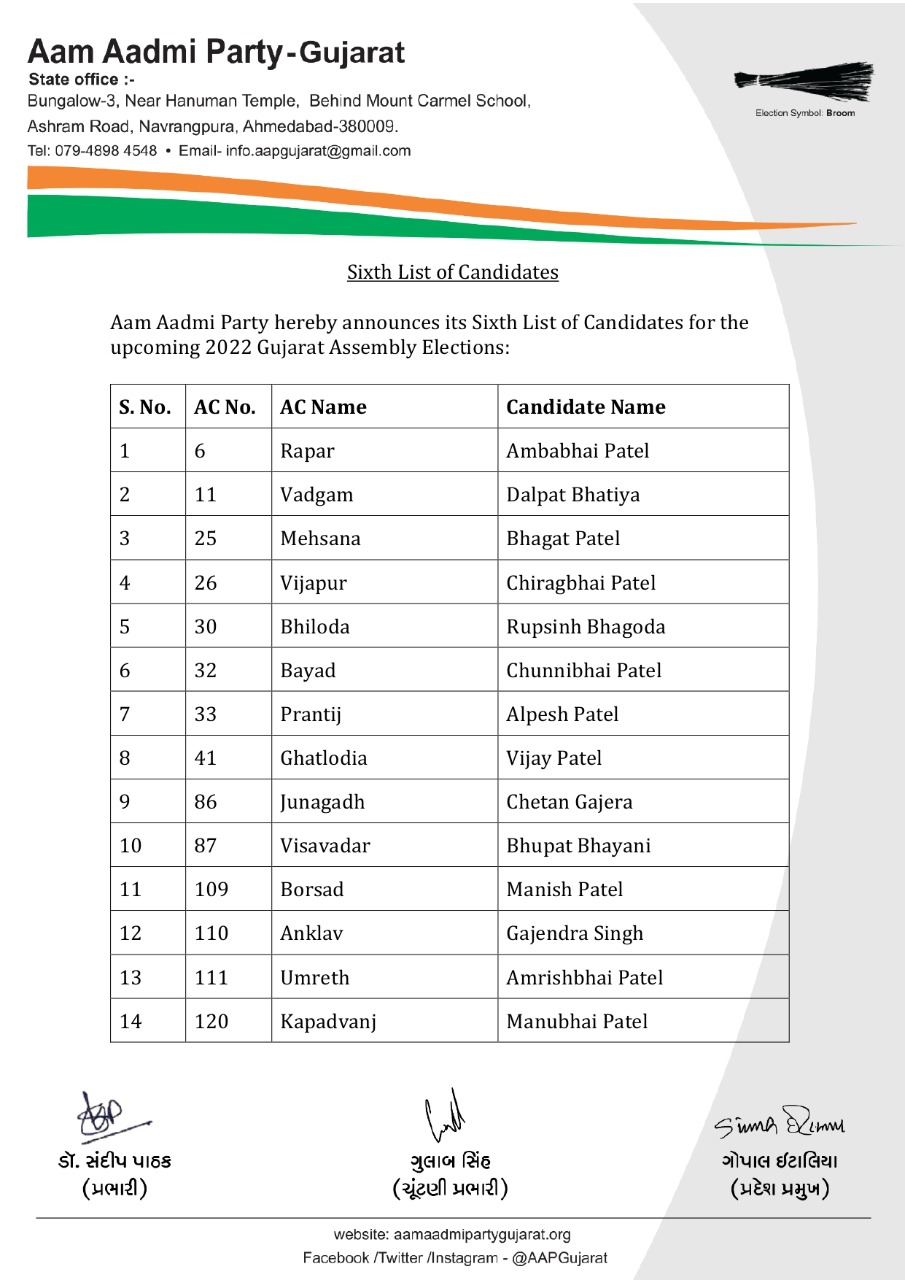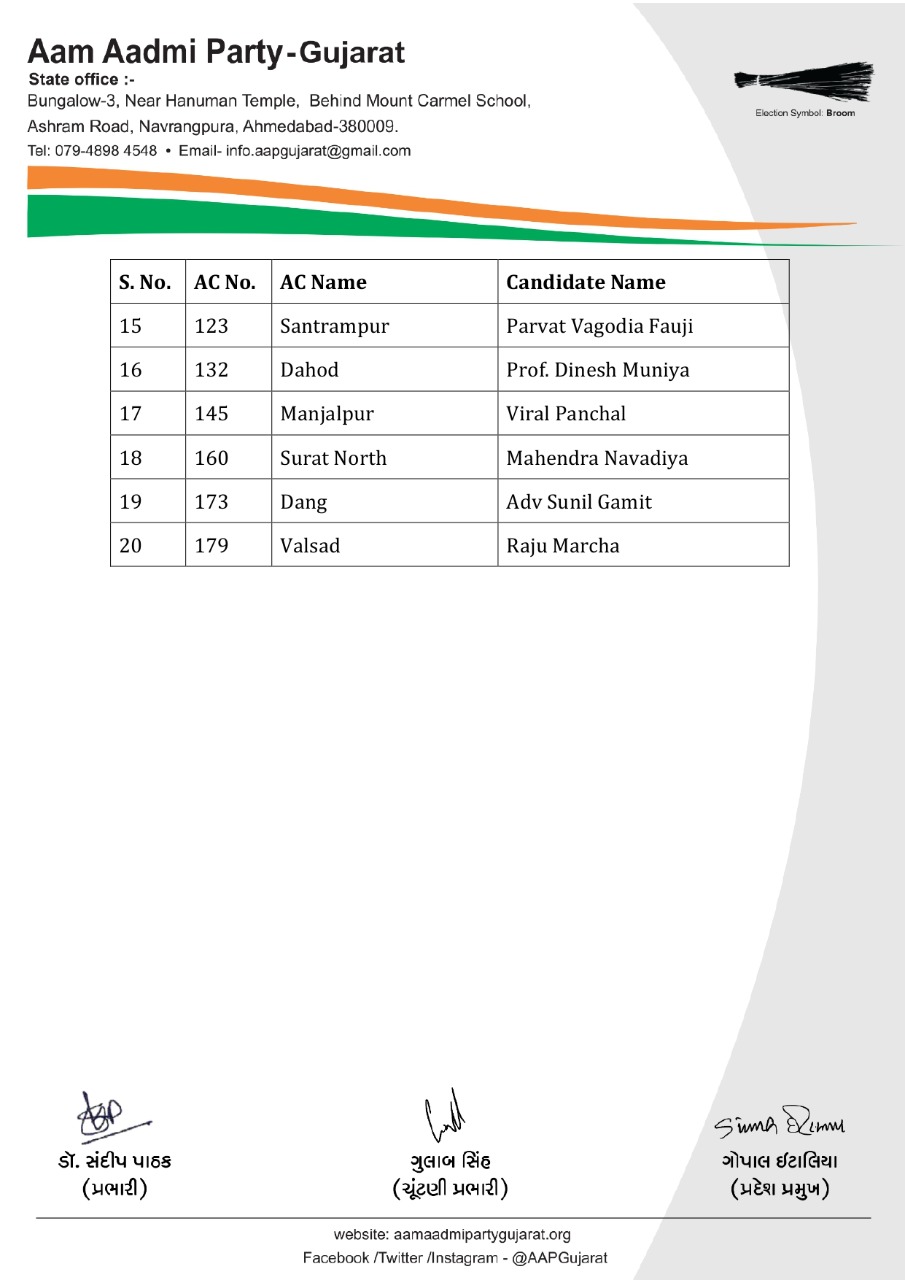 A number of individuals from Borsad, including Manish Patel from Borsad, Gajendra Singh from Anklav, Amrishbhai Patel from Umreth, Parvat Vagodia Fauji from Santrampur, Prof. Dinesh Munia from Dahod, Viral Panchal from Manjalpur, Mahendra Navadia from Surat North, Advocate Sunil from Dang, and Valsad from Valsad Raju
The AAP released its sixth list of 12 candidates on Sunday. Four of the twelve seats are set aside for Scheduled Tribes (ST), while two are set up for Scheduled Castes (SC).
Rajesh Pandoriya is the AAP candidate from Bhuj, Jayantibhai Parnami from Idar, Ashok Gajea from Nikol, Jaswant Thakor from Sabarmati, Sanjay Bhatasna from Tankara, Valjibhai Makwana from Kodinar (SC), Ravjibhai Vaghela from Mahuda, Udeysinh Chauhan from Balasinor, Banabha (ST).
Later this year, the Bharatiya Janata Party (BJP) will hold elections in Gujarat. While the Gujarat polls aren't scheduled to be announced just yet, the Himachal Pradesh election timetable has been made public by the Election Commission.