The Rise of the BF.7 Omicron Subvariant in India
As the world continues to grapple with the ever-evolving COVID-19 pandemic, the discovery of new variants keeps both the public and health experts on their toes. Among these is the BF.7 Omicron subvariant, which has recently made its appearance in India.
A Brief on Recent COVID-19 Cases in India
Although the number of new cases in India is on a declining trend with only 2,060 reported in the last 24 hours, the emergence of new Omicron variants remains a challenge. And the BF.7, known for its rapid global spread, is now a concern in India.
Detection of the BF.7 Subvariant
The first detection of this subvariant was credited to the Gujarat Biotechnology Research Center. Its high infectivity makes it a formidable opponent in our fight against the virus.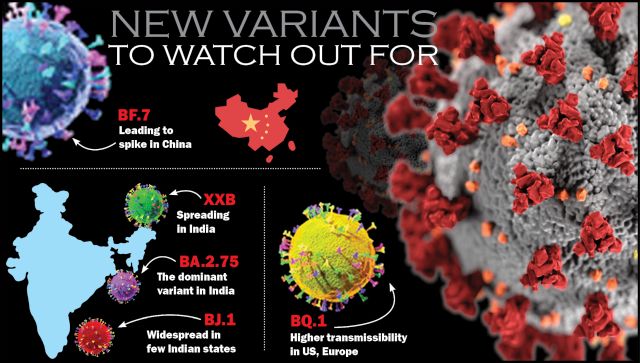 Origin and Spread of BF.7
But where did the BF.7 come from? Originating in Mongolia, it has since spread to various countries, causing increased alarm. It's no surprise that such a variant could result in a resurgence of cases, as seen in China.
BF.7's Global Presence
Internationally, the US Center for Disease Control highlighted that BF.7 accounts for 5.3% of cases, while in the UK, it stands at 7.26%. Interestingly, its relative growth advantage over the BA.5 is a staggering 17.95%.
India's Battle with BF.7
Within India, experts are advising caution, especially with the holidays approaching. According to the Director of Internal Medicine at Max Hospital, the World Health Organization (WHO) had previously warned about BF.7 potentially dominating other variants. And like its Omicron siblings, it can elude our immune defenses.
Symptoms of the BF.7 Subvariant
So, how do we identify a BF.7 infection? Symptoms to watch out for include a persistent cough, hearing difficulties, chest pain, tremors, and even disruptions in the sense of smell.
Safety Precautions During the Festive Season
The Importance of Social Distancing and Masks
With the festive season upon us, health experts stress the importance of adhering to safety measures. Large gatherings and neglect of social distancing could lead to a surge. Remember the basic rule: Mask up and maintain distance, especially in crowded places. After all, prevention is better than cure, right?
Other Variants in India
The Rise of the XBB Variant
While BF.7 is in the spotlight, India has other variants to contend with. The XBB variant, a hybrid of Omicron's BA.2.75 and BJ.1 subvariants, is also causing concern. Initially detected in Singapore, it has been associated with a significant surge in cases there.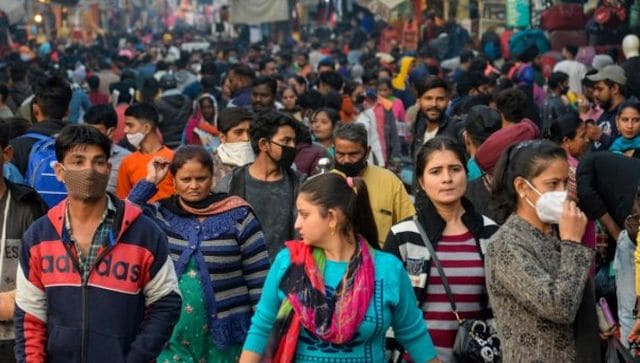 Maharashtra's Struggle
Maharashtra, in particular, is witnessing a 17.7% rise in cases. The state's health department warns of the XBB variant's growth advantage and immune evasion properties. With densely populated areas like Mumbai, Thane, and Raigad at risk, caution is the need of the hour.
Kerala's Preventive Measures
Kerala, another pandemic-hit state, is ramping up its preventive steps. As newer and more contagious variants emerge, the advice remains the same: wear masks properly, especially if you're elderly or have underlying health conditions.
Dominant Variants in India
The BA.2.75, however, remains the predominant variant in India. Research indicates its strong resistance to antibodies, further emphasizing the need for vigilance.
The Potential for Another Wave
Is another wave imminent? Dr. Sudhanshu Vrati believes that while cases might rise due to festive gatherings, the main culprits would be the variants that are more transmissible and can better evade immunity. But there's a silver lining: the severity of cases and hospitalizations have significantly reduced in the country.
In conclusion, while India has made strides in managing COVID-19, the battle is far from over. With new variants like BF.7 emerging, it's crucial for everyone to stay informed, adhere to safety guidelines, and prioritize community well-being.
FAQs
What is the BF.7 Omicron subvariant?

It's a highly transmissible subvariant of Omicron detected in various countries, including India.

Where did BF.7 originate?

BF.7 was first identified in Mongolia.

Are there other concerning variants in India?

Yes, apart from BF.7, the XBB variant and others like BA.2.3.20 and BQ.1 have been detected.

How can we protect ourselves from these variants?

Following COVID-19 guidelines, wearing masks, maintaining social distance, and getting vaccinated are the best preventive measures.

Is another COVID-19 wave expected in India?

There's potential for a surge in cases, especially with the festive season and the emergence of new variants. However, increased immunity and vaccinations might prevent a severe wave.