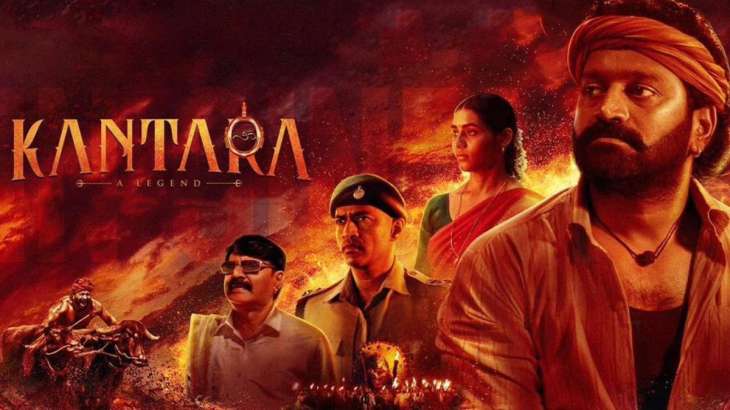 Kantara Hindi Box Office Collection: Rishab Shetty Movie appears to be inexorably being produced. Despite lacking any prominent stars, the Hindi remake of the Kannada movie is now enjoying success. Kantara continues to do well at the box office despite becoming a regional sensation and earning the title of the third-highest-grossing Kannada movie of all time. The Diwali holiday was also successful for Shetty's leading man. It has surpassed Rs 25 crore. Future projections indicate that the Hindi version of the movie might very well earn Rs 30 crore, which would be fantastic for the producers.
Kantara Hindi Box Office Report:
On October 14, the Hindi version of the movie was released, and Rishab Shetty, who played the major role, made almost Rs 1.27 crore that day. The movie did well during Diwali (October 24).
Although the highly regional vibe is restricting business outside of Mumbai, the south, and Odisha, Kantara has performed well in Hindi, generating roughly Rs 21 crore net in ten days. The main performers for the Hindi version are Thane, Pune, Bhubaneshwar, and Bangalore. "
Kantara breaks KGF 2 record
According to the BoxOffice Collection, "Kantara" has surpassed all other Karnataka releases as the state's all-time top film. Now that it has surpassed the KGF films, it is the highest grossing film of all time. An official statement said that "the film drew 77 lakh in Karnataka," making it the highest-grossing picture in the state and the second highest-earning film in history (after KGF 2). Overall, the business raked in Rs 115 crore in revenue. The truth is that KGF1, not KGF2, attracted the greatest attention in Karnataka. Despite KGF 2 having the most revenue, KGF 1 attracted 75 lakh more visitors. BoI predicts that Kantara will become the first film in Karnataka to collect one crore at the box office, surpassing the earnings of KGF 2.