On Dussehra (October 5), Reliance will launch Jio True 5G in four cities: Mumbai, Delhi, Kolkata, and Varanasi.
Reliance Jio said in a statement that the beta test of Jio's True 5G service will be available to existing Jio customers only.
"Jio has made a 5G rollout plan that is ambitious and faster for a country our size." 5G cannot continue to be a service that is only available in a few of our largest cities. News18 said that Akash Ambani, Chairman of Reliance Jio Infocomm Limited, said that it should be available to every citizen, every household, and every business in India.
The news comes after the India Mobile Congress (IMC) 2022, which was held on October 1, and the launch of 5G services in the country.
What will Reliance Jio's 5G services offer? What other companies in India plan to offer 5G services? Let's examine these questions in detail.
Jio 5G Services
In these four cities, the Jio 5G "welcome offer" will provide "unlimited 5G data with speeds of up to 1 Gbps+."
According to the Economic Times, invited customers will not have to pay extra for 5G data during the beta test. Instead, they will only have to pay for their regular 4G service.
Guests won't have to change their Jio SIM card or 5G phone because the service will be upgraded automatically to Jio True 5G.
India Today says that those who will be able to use 5G services during this beta test will be told by SMS and other means.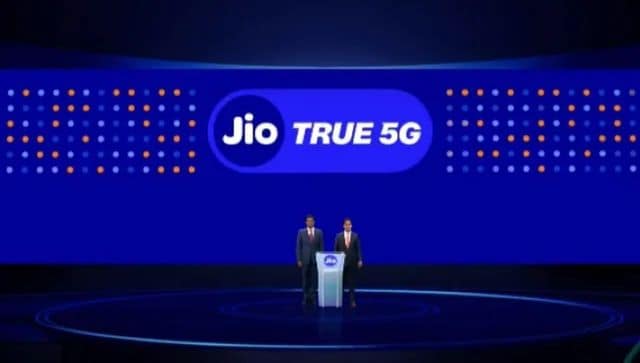 News18 says that the company is already working with phone makers to make Jio 5G work on phones.
Also, the Jio beta test will keep going until the network is fully covered in one city.
Jio has not yet said how much its 5G plans will cost. Mukesh Ambani, the head of Reliance Industries, said at the IMC conference in Delhi that 5G services will be cheap.
He also said, "Jio is always cheap."
Ambani also said that all parts of the country will be able to connect to Jio's super-fast 5G internet by December 2023. ITP was told.
Financial Express says that Reliance Jio spent a huge Rs 2 lakh crore to build its 5G network.
Benefits of Jio 5G
Reliance Jio says that True 5G is a high-tech 5G network that doesn't need the 4G network because it has its own infrastructure (SA).
According to Indian Express, the company says that its SA network is "far better" than other 4G networks that are not independent (NSAs).
BusinessToday.in says that Jio 5G will have low latency, a lot of machine-to-machine communication, 5G voice, edge computing, and network cutting.
Jio will be the only company with the 700MHz low-band spectrum, which will help 5G work better indoors.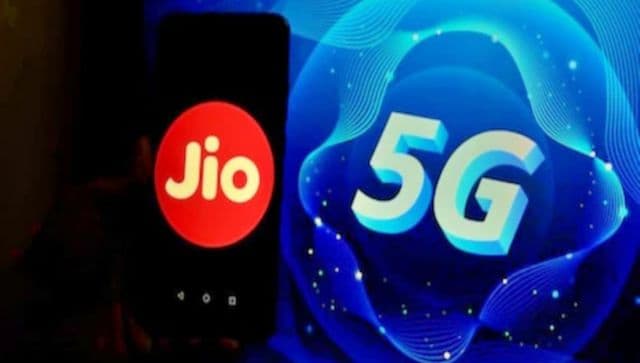 BusinessToday says that. The 700 MHz, 3,500 MHz, and 26 GHz bands, which are used for 5G, will be used by the network the most.
"By adopting 5G, Jio will create country-first platforms and solutions that will change skills development, education, healthcare, agriculture, and many other similar areas, with the promise of making life better for all Indians," he said. In the statement, Akash Ambani said.
Financial Express says that Jio also plans to launch a fixed broadband service called "JioAirFibre" to go with its 5G service.
5G in India.
The telecommunications department told the Indian Express that 5G technology is expected to have ten times the download speed of 4G and up to three times the spectrum efficiency.
Indian Express says that in order for high-speed internet to work, users will also need Over The Air (OTA) or software updates on their devices.
Information and Technology (IT) Minister Ashwini Vaishnaw told India Today that 5G services will be available in more than 200 cities in the next six months.
Bharti Airtel started offering 5G services in eight cities last week. These cities are Delhi, Mumbai, Bangalore, Chennai, Hyderabad, Varanasi, Nagpur, and Siliguri. The phone company said that its 5G services will work with SIM cards that are already in use.
"5G is already built into your Airtel SIM card. So it will work without any problems on your 5G phone," the company said. economic times.
At the IMC, Sunil Bharti Mitta, the chairman of Bharti Airtel, said that 5G services would be available in more cities by March 2023 and in all of India by March 2024.
But some phones don't work with Airtel 5G right now. The Times of India (TOI) says that Apple's iPhone, some Samsung devices, and OnePlus will not be able to use 5G services for now because these companies need to test and update their software.
A source said, "Right now, 5G won't work on any Apple devices, and it won't work on most Samsung devices either, except for the newest ones like the Flip 4, Fold 4, S21 FE, Galaxy S22, S22 Ultra, and S22+, as well as some A-series and M-series models." TOI.
Vodafone Idea has not yet said when 5G services will start.
IT Minister Vaishnaw told India Today that BSNL, the government-run phone company, will start offering 5G services on August 15 of next year.
In about two years, BSNL hopes that 80–90% of the population will be able to use 5G services.