The festival which is celebrated by every single individual in North East India. Bhogali Bihu is also known as Magh Bihu. It is called Magh Bihu because few decades ago the festival was celebrated to enjoy the end of harvesting season and hence people celebrated this festival for the entire season i.e the end of the month.
In this.. the people enjoy this festival with feasting lasting for a week. The man or young boys from village prepare a small cottage of hay from the field, which requires lots of hard work and labour. The people from the entire village gather around the cottage made from hay, which is also known as "Bhelaghar", people bring food and supplies from their homes and prepare a huge feast. People spent the whole night singing and dancing around the "Bhelaghar". People enjoy this night with lots of fun and enthusiasm. People get drunk and enjoy the night.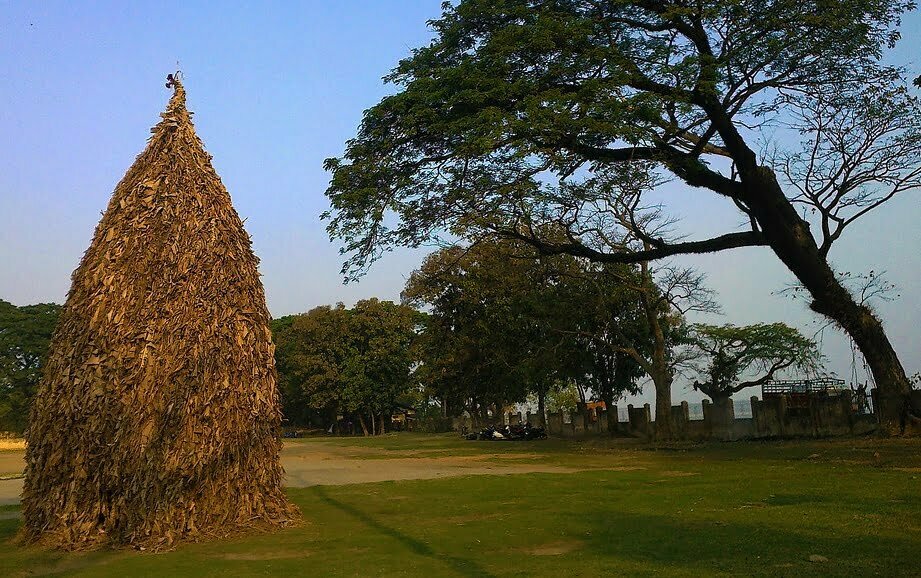 The very next day is considered as the main BHOGALI BIHU. People wake up early in the morning, they take bath and they set the "Bhelaghar" on fire to signify the end of the winter season.
According to the people, it is believed that the fire of Meji i.e the fire set on "Bhelaghar" marks the end of the winter season.
People prepare "Mahkaroi" which is a mixture of nuts, til, rice and other nuts. They throw pithas (made of rice) in the "Meji", do Namshkar and then eat "Mahkaroi".
The celebration last the entire week. People visit relatives and friends exchange Gamosa, narial laddu, pithas and many more.
The meal for the festival is prepared by the ladies including narial laddu, pithas, til laddu, sira doyi, gur pithas for family and friends. The preparation for Magh Bihu starts one month early. Markets starts setting up with lots of supplies for making the huge feast before setting the "Bhelaghar" on fire.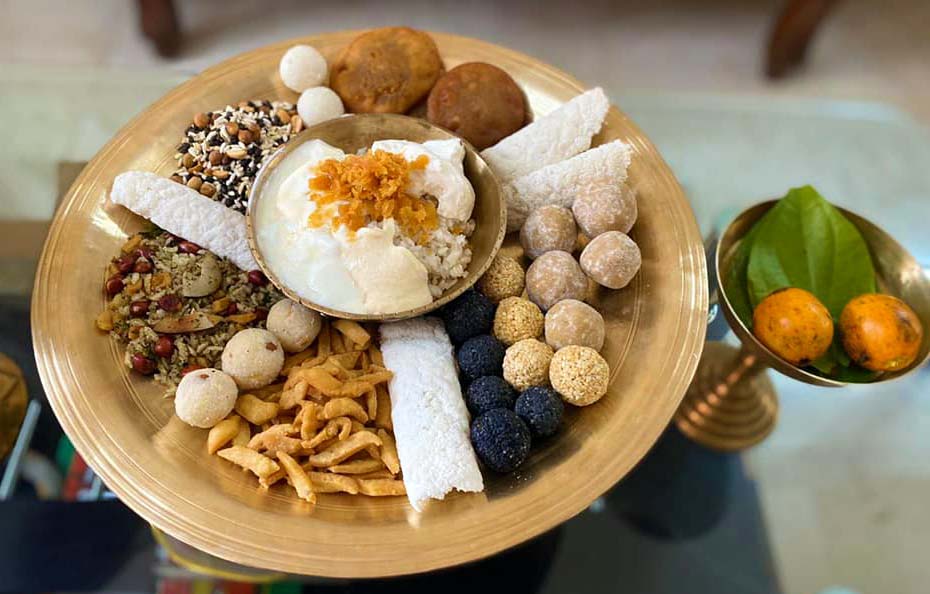 In some parts of Assam, the people include some fun activities in order to make the festival a little more interesting i.e including "Bull Fight", "Cock Fight", "Egg Fight" which makes the night interesting and fun.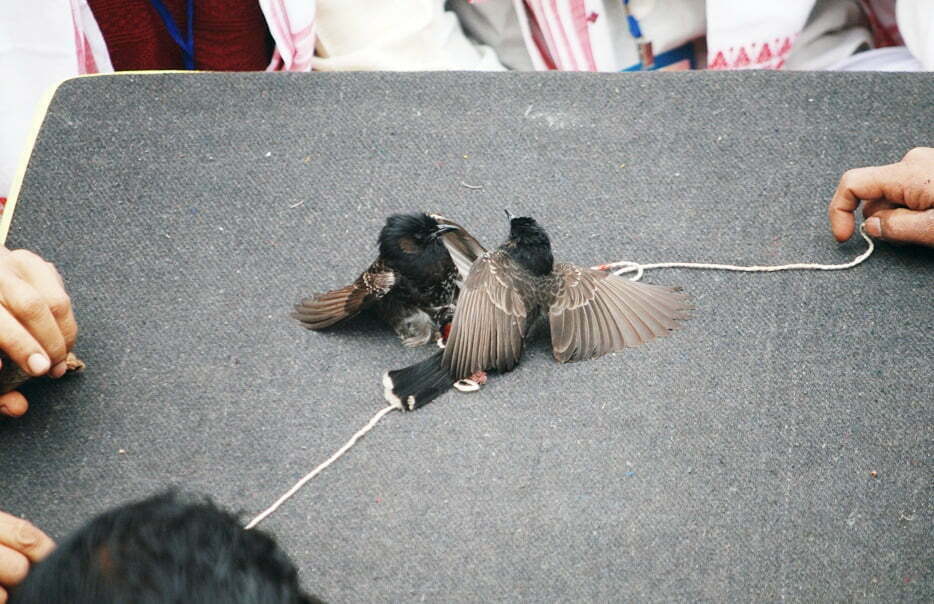 The Gamosa is given to the elders in order to show them respect and love.
The people consume various tasty dishes like Fish curries, Chicken, Pork, Duck, Rice, Rice Beer, Mutton made by the woman of the house.