Bhogali Bihu is one of the most prominent harvest festivals in Assam, a state in the North East. Agricultural festivals have an important significance in Indian culture. It is celebrated in several states of India during the harvest season. The northern states of the country are no exception.
Assam, one of the most populous states in North East India, has a unique harvest celebration known as Bhogali Bihu. Like most other harvest festivals in India, Bihu is celebrated in January. The celebration of the end of the harvest season in the state is celebrated.
Bhogali Bihu is celebrated like Makar Sankranti and Pongal, two other great crop holidays in India. The women prepare numerous delicacies, while the men engage in traditional games and competitions.
The importance of Bhogali Bihu
In Assamese, "Bihu" refers to three distinct cultural events celebrated by the Assamese people. Bohag Bihu, Kangal Bihu, and Bhogali Bihu are three separate bihus corresponding to the stages of the agricultural calendar. Bohag Bihu is celebrated in April and marks the arrival of spring. Farmers prepare for cultivation during the Bohag Bihu celebrations.
Kangal Bihu is the second Bihu and is celebrated in October. Kangli Bihu refers to the time when the granaries are empty and the farmers are working hard to protect their harvested crops. Bhogali Bihu is the finale of Bihu and it is the culmination of the efforts of the farmers. Magh Bihu and Magh Domahi Bhogali Bihu are other names.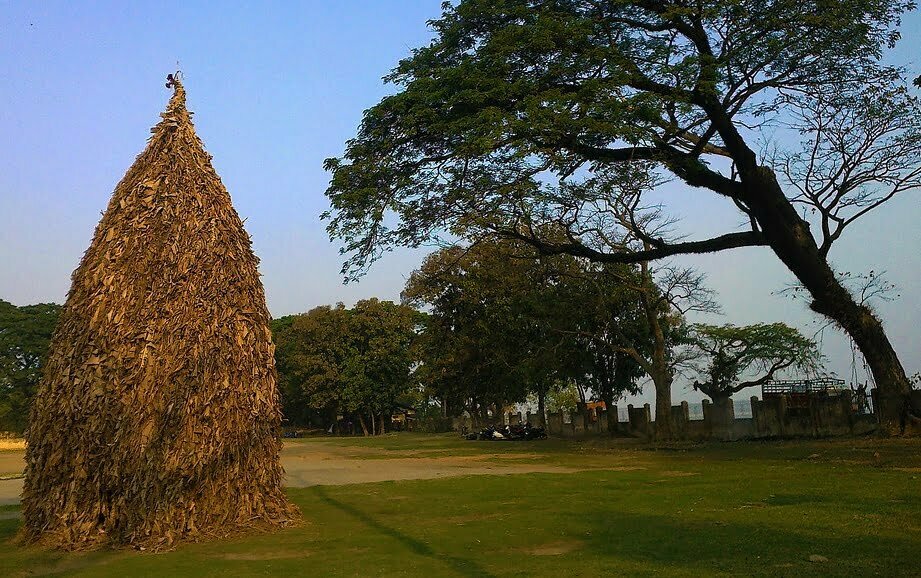 The very next day is considered the main BHOGALI BIHU. People wake up early in the morning, take bath, and set the "Bhelaghar" on fire to signify the end of the winter season.
According to the people, it is believed that the fire of Meji i.e the fire set on "Bhelaghar" marks the end of the winter season.
People prepare "Mahkaroi" which is a mixture of nuts, til, rice, and other nuts. They throw pithas (made of rice) in the "Meji", do Namshkar, and then eat "Mahkaroi".
The celebration lasts the entire week. People visit relatives and friends and exchange Gamosa, narial laddu, pithas, and many more.
The meal for the festival is prepared by the ladies including narial laddu, pithas, til laddu, sira doyi, gur pithas for family and friends. The preparation for Magh Bihu starts one month early. Markets start setting up with lots of supplies for making the huge feast before setting the "Bhelaghar" on fire.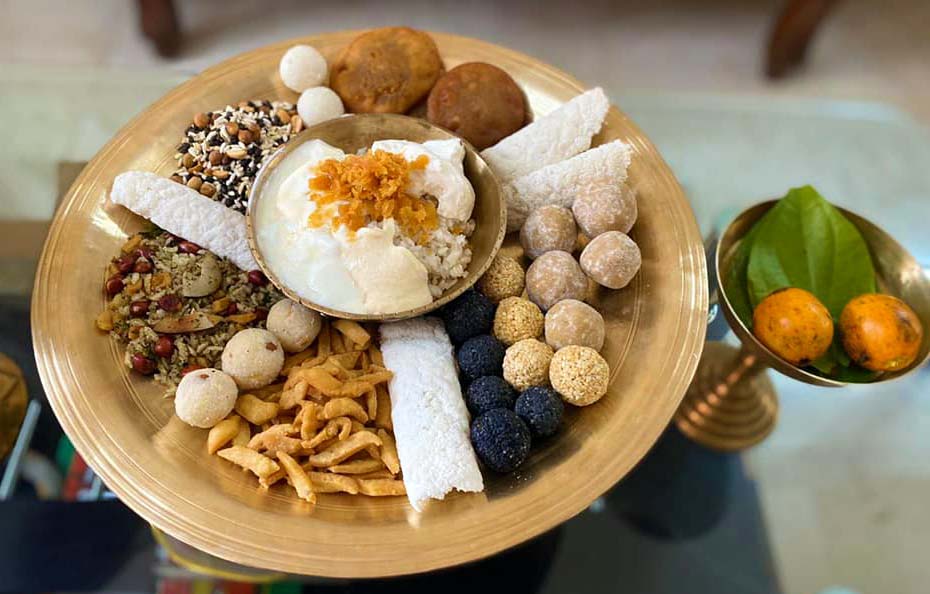 In some parts of Assam, the people include some fun activities in order to make the festival a little more interesting i.e including "Bull Fight", "Cock Fight", and "Egg Fight" which makes the night interesting and fun.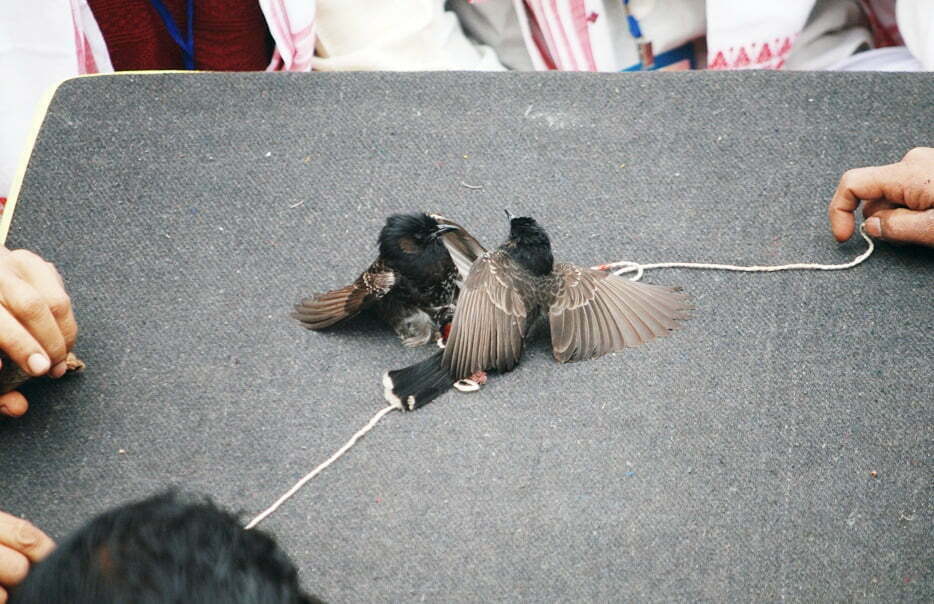 The Gamosa is given to the elders in order to show them respect and love.
The people consume various tasty dishes like Fish curries, Chicken, Pork, Duck, Rice, Rice Beer, and Mutton made by the woman of the house.