Airports are not just a means to an end, but an experience in and of themselves. Some airports around the world have taken this idea to the next level and transformed their facilities into works of art, incorporating cutting-edge technology, unique designs, and a range of amenities that cater to travelers' every need. From gardens and waterfalls to sleeping pods and virtual golf courses, these airports offer an unforgettable experience for passengers. In this article, we will take a look at 9 of the most unique airports in the world that are worth adding to your travel bucket list.

The Barra International Airport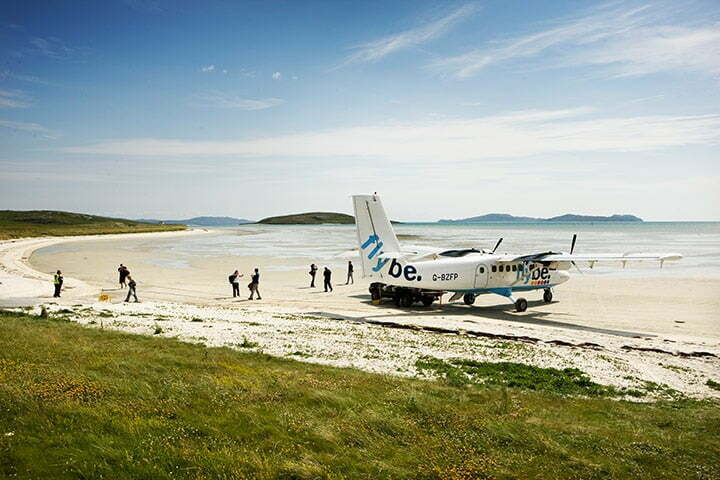 The Barra International Airport, also known as Barra Airport or Barra Eoligarry Airport, is a unique airport located in the Scottish Outer Hebrides. What makes this airport so unique is that it is the only airport in the world where scheduled flights land on a beach!
The airport has three runways, each of which is marked out on the beach. When the tide is out, the runways are firm and suitable for landing aircraft. However, when the tide comes in, the runways disappear under the sea, making the airport inaccessible until the tide goes back out.
The airport has been in operation since the 1930s and is an important transport hub for the island of Barra and the surrounding area. It is serviced by Loganair, a Scottish regional airline, which operates regular flights to Glasgow and Benbecula.
One of the most interesting aspects of the airport is that it has no air traffic control tower. Instead, pilots communicate with the airport via a special frequency on their radios, announcing their arrival and departure times and any other relevant information.
Another unique feature of the Barra International Airport is its terminal building, which is housed in a small shack on the beach. Inside the shack, passengers will find a waiting area, a small café, and a check-in desk.
Despite its unique features, the Barra International Airport has a good safety record and is considered a safe and reliable way to travel to and from the island of Barra. However, passengers should be aware that flights are dependent on the tides and weather conditions, which can sometimes cause delays or cancellations.
In conclusion, the Barra International Airport is a fascinating and one-of-a-kind airport that is well worth a visit for anyone interested in aviation or travel. With its stunning location on a beach and its unique operational features, it is a testament to human ingenuity and the ability to adapt to challenging environments.
All image credit goes to Google and respected owners.