WATERMELON FOR SUMMER AND ALWAYS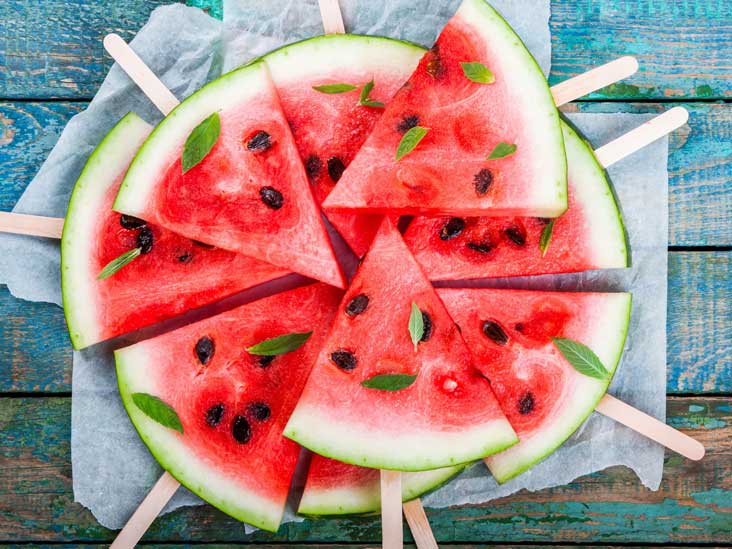 Summer is near and we already have this beautiful idea of getting those refreshing drinks to cool ourselves. This is the season of fruits that are both delicious and healthy for our body. Today we are going to talk about a very healthy yet great to eat fruit- WATERMELON!!!
Watermelons  as we know are a good source of water and hence are thirst quencher when it comes to those summer dry throats! But little do we know that it has some great healthy benefits too packed inside it. It is the source of Vitamin A and C. The calories count in this big green outside and red inside fruit is 46. How good is that?  Time to know what else does this fruit offer. Let's get started.
About the healthy part
One of the best benefit of watermelon is that it keeps you hydrated. As we know that watermelon has 92% water in it. So just in case you need to get yourself hydrated ,then you can opt for a cup of watermelon chunks or
It has been found through research that this fruit contains lycopene which helps in reducing the risk of cancer. Lycopene has been seen to reduce cancer risk by lowering insulin-like growth factor (IGF), a protein involved in cell division.
Watermelon is said to have compounds that are beneficial to get good heart health. The lifestyle that people are in today's world needs to maintain good heart health in a human life.
Watermelon is said to have lycopene which helps in reducing inflammation and oxidative damage.
It is also been researched and found that with the help of watermelon you get to get relieved from muscle soreness too. How good is that?
So, basically these are the few things you can look into for knowing the benefits you can derive from having watermelon.
What a good reason to start your summer with this wonderful fruit.