Companies have been giving their employees bonuses in the form of cash and other forms of payment on special occasions for a long time. When the rewards are extraordinarily large in monetary value, it makes headlines. In Chalakudy, Kerala, for example, some workers at an IT company were given Royal Enfield motorcycles or Kia Seltos SUVs as bonuses.
Jobin and Jizmi IT Services celebrate its tenth anniversary of providing high-quality IT services to customers by giving six employees Kia Seltos SUVs as a bonus for being there from the beginning.
The founders of the company, Jobin Jose and Jizmi, gave these SUVs as a gift on their ten-year anniversary to celebrate the company's growth.
In a recent interview, the founders of Jobin and Jizmi IT Services said that it's hard to put into words what these six employees did for the company. They've been with the company from the very beginning and continue to inspire us every day.
The business started with just two employees and has now grown to 200! Aside from these Kia Seltos SUVs, our best employees were also given Royal Enfield 350 bikes. The total value of these awards came out to around Rs 1.20 crore.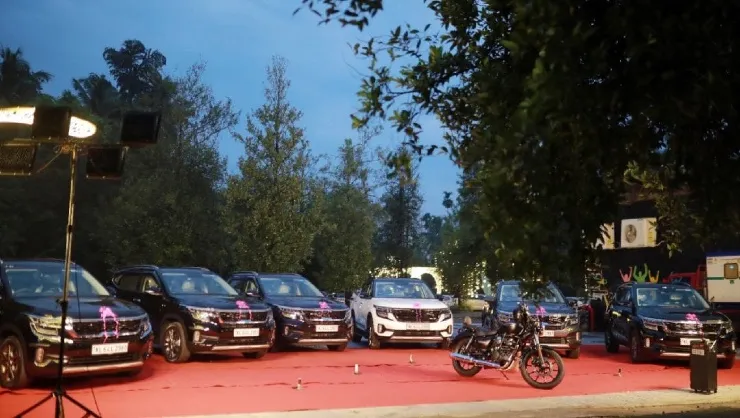 The company hasn't said which kinds of Kia Seltos its employees got as a reward. However, based on the overall value of the awards, we presume that all of them are top-spec HTX+ or GTX+ variants of the Kia Seltos. The SUV comes with three engine options: a 1.5-liter 115 PS petrol engine, a 1.4-liter 140 PS turbocharged petrol engine, and a 1.5-liter 115 PS diesel engine.
Not the first time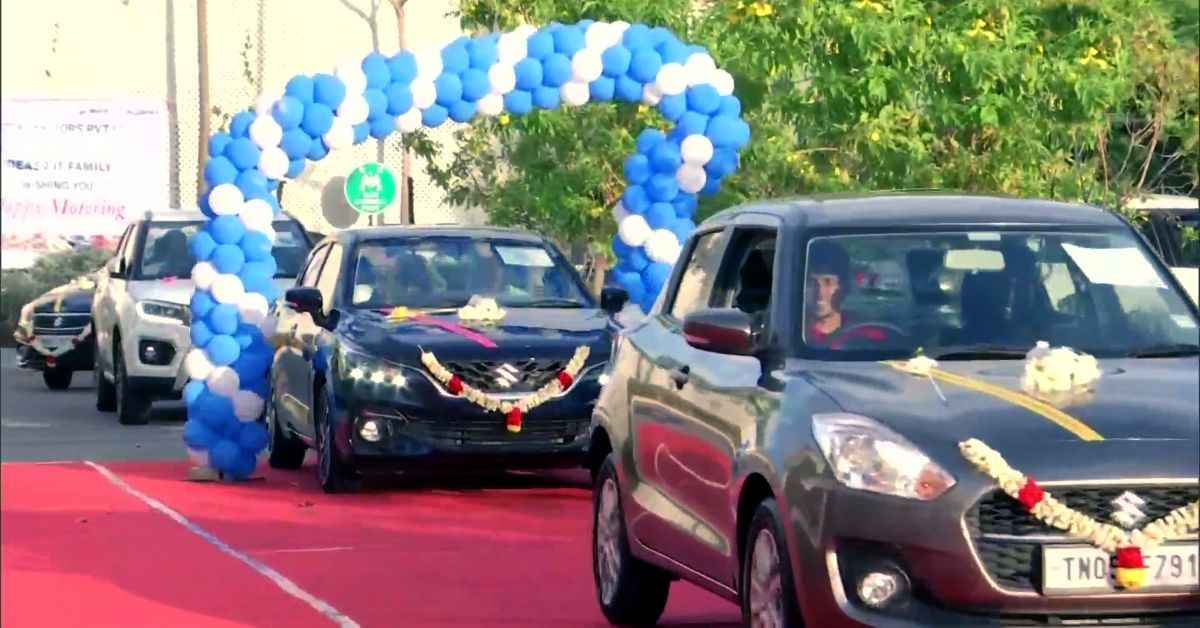 One of the most common traditions for employees is the gifting of cars to reward hard work, loyalty, or a job well done. This tradition dates back to the past, when many companies performed this ritual. In March 2022, Ideas2IT gifted 100 cars in Chennai to their employees, while Kissflow Inc gifted BMW 5-series cars to five loyal employees in Chennai. The Harikrishna Group, led by renowned diamond merchant and philanthropist Savji Dholakia, has gifted 500 cars in 2014, 1260 in 2016, and three Mercedes-Benz cars in 2018.
In 2018, diamond merchant Savji Dholakia gifted 600 cars and houses to his employees. For those who were not interested in receiving a car or home as a gift, he instead gave them a flat or deposit money of their choice.
On the occasion of the New Year, the diamond merchant gifted his employees 1,200 units of the Nissan Redi-GO hatchback. Savji Dholakia later cut bonuses and said that he was on an austerity drive.