Few businesses in recent years, like Gautam Adani, have seen the magnitude of expansion. The well-known Gujarati businessman has risen to the position of second-richest person in the world and is developing in a variety of industries. Like Mukesh Ambani, Gautam Adani owns a sizable collection of vehicles, which includes luxury SUVs, sports cars, and sedans. The billionaire recently made the news for purchasing a Land Rover Range Rover.
"Hottest Cars India" welcomed Gautam Adani's receipt of the Range Rover in an Instagram post. This article includes images of the latest Range Rover from Adani acquisition, which is painted a subdued and standard shade of white. The Range Rover model that Gautam Adani reportedly purchased is the long-wheelbase, seven-seater Autobiography 3.0 diesel, one of the mid-spec models of the Range Rover offered in India.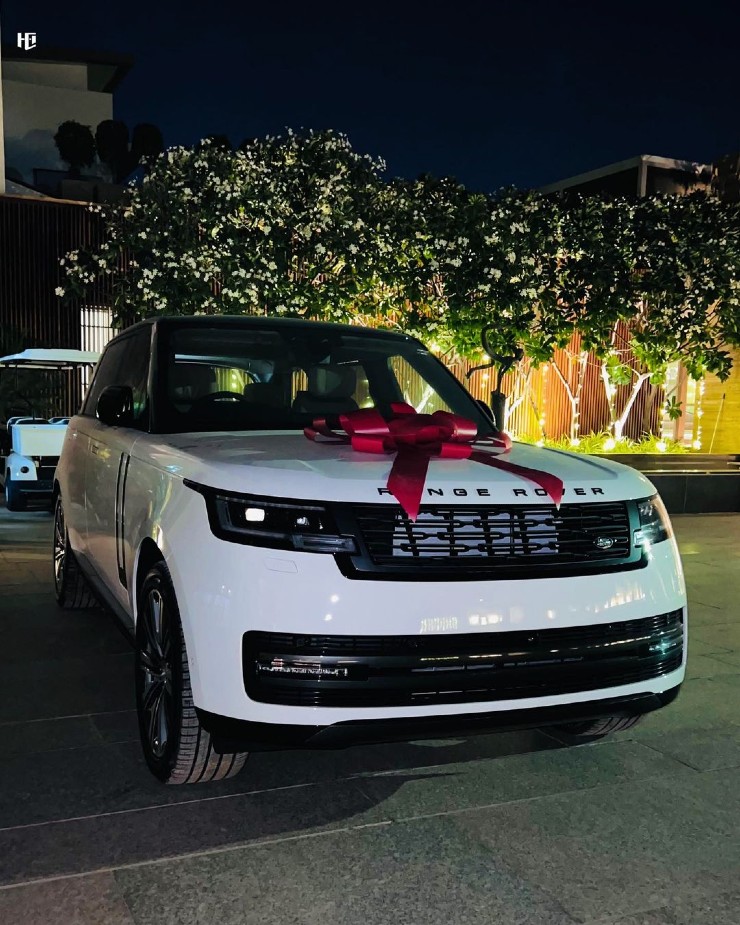 The 3.0 litre inline-six diesel engine powers the Land Rover Range Rover Autobiography. It is capable of generating a peak torque output of 700 Nm and a maximum power output of 346 bhp. The Range Rover in question has an 8-speed automatic gearbox and four-wheel drive as standard equipment, much like the other variations.
The article also includes a photo of the inside of the SUV, showcasing its luxurious dual-tone black and beige leather seating, brushed metal accents, oak inlays, and black piano inserts. It's unclear, however, whether Adani chose any more customisation options for this recently acquired Range Rover.
Gautam Adani becomes Asia's richest man
Gautam Adani also has a number of other attractive vehicles in his collection in addition to this brand-new Range Rover. Although Adani's automobile collection is not as extensive or varied as Ambani's, it still includes some gorgeous vehicles, like the BMW 7-Series, Toyota Vellfire, Audi Q7, Ferrari California, and Rolls-Royce Ghost.
The flagship SUV from Land Rover, the Range Rover, is also offered in a number of different models in addition to the unique one that Adani purchased. A 3.0 litre turbocharged inline-six petrol and a 4.4 litre supercharged V8 petrol are the other two engine choices for the Range Rover in India. The bigger and more powerful 4.4-litre V8 engine generates 523 bhp and 700 Nm of torque in comparison to the 3.0-liter petrol engine's 394 horsepower and 500 Nm of torque.