Diganta Hazarika is a new handsome Assamese actor cum model. He was born on September 23rd, 1984. His first film is "Rishang" with Nishita Goswami. Before "Rishang", he had played a small role in the superhit film "Ramdhenu". "Rowd" is an upcoming movie with co-stars Utpal Das, Moonmi Phukan, etc.
Assamese Actor, Diganta Hazarika – Biography
In the vast landscape of the Indian film industry, one name that has emerged with grace, talent, and panache is Diganta Hazarika. Born in the state of Assam, Diganta is one of those rare gems that seamlessly blends the richness of regional cinema with the grandeur of Bollywood.
He has participated in many fashion shows, like the Khadi Show, the JD Institute of Fashion Technology Show, etc. He has also done many advertisements, such as JEO SHINE ADD, JEANS WEBSITE SHOOT, MONT-BLACK SHIRT ADD, etc. He has acted in the series "Anurag Tumar Babe".
Diganta Hazarika Photos & Wallpapers
The Early Years and Stepping Stones
Diganta Hazarika's journey began in the scenic locales of Assam, a state known for its cultural richness and heritage. From a young age, it was evident that he was destined for the silver screen. His passion for acting was nurtured in the Assamese film industry, where he learned the intricacies of storytelling and character portrayal.
Significant Roles and Recognitions
Diganta's skills weren't confined to the regional boundaries for long. His impeccable acting prowess caught the eyes of directors and producers in the broader Indian film industry. As a result, he landed roles that showcased his versatility as an actor.
Expanding Horizons: Transition to Bollywood
The leap from regional cinema to Bollywood is daunting for many. But for Diganta Hazarika, it was a testament to his talent and hard work. He carved a niche for himself, ensuring that the transition was smooth, marking a significant chapter in his illustrious career.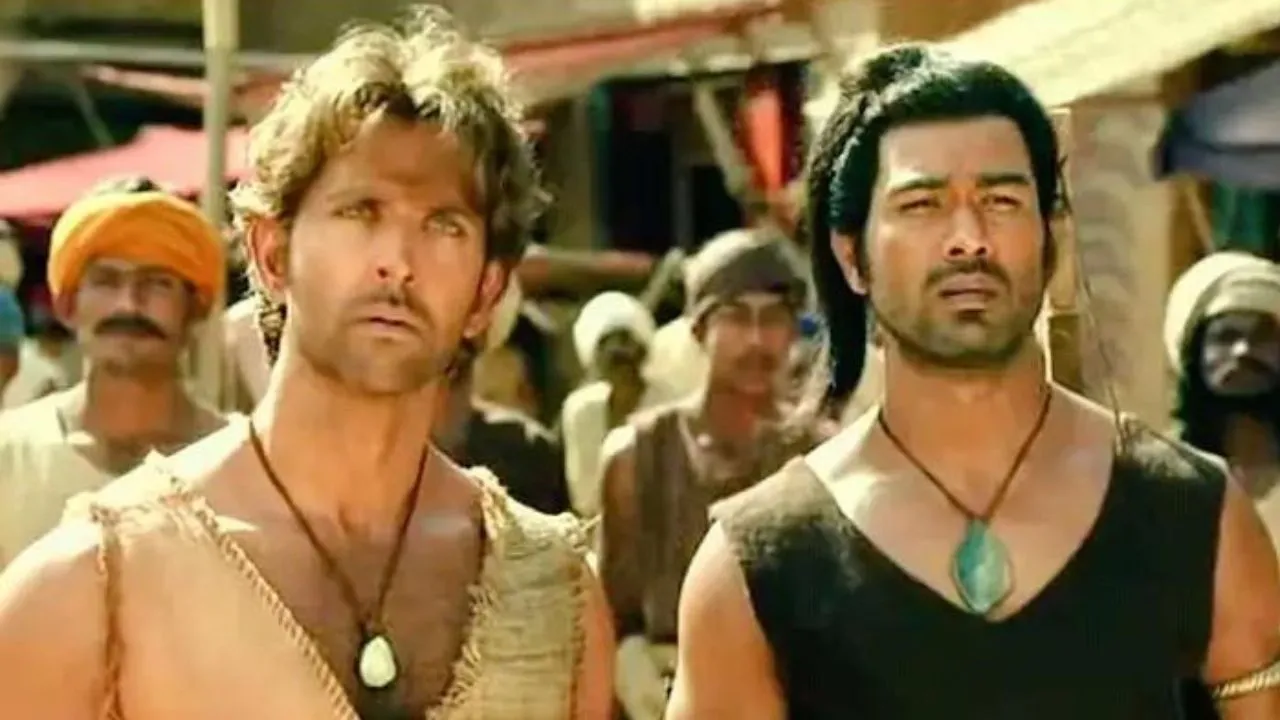 Diganta Hazarika with Hrithik Roshan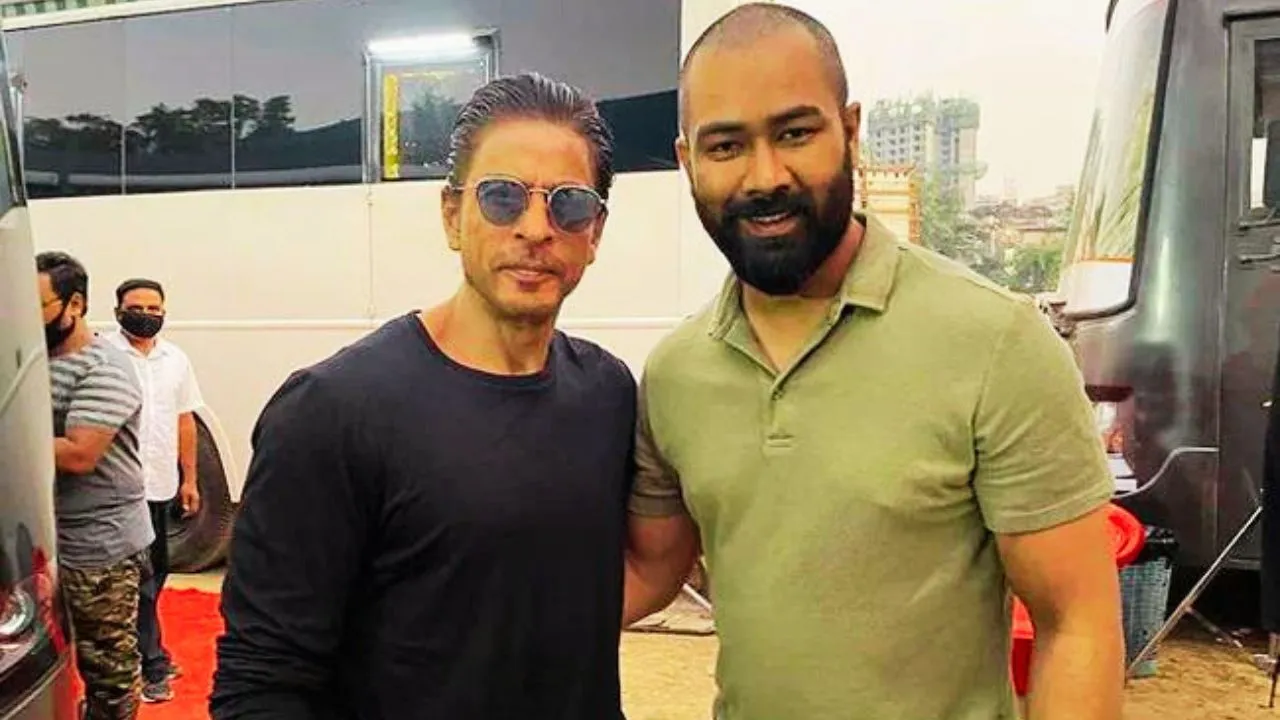 Shah Rukh Khan with Diganta Hazarika
Influence on the Assamese Film Industry
The influence Diganta wields in the Assamese film industry is palpable. While he may have ventured into other cinematic territories, his roots remain firmly planted in Assam. He serves as an inspiration for many budding actors, proving that regional artists can indeed make it big on the national stage.
Collaborations with Eminent Directors and Co-stars
Over the years, Diganta has worked with a slew of renowned directors and co-stars, further solidifying his reputation. These collaborations have not only elevated his career but have also contributed to some of the most memorable films in recent years.
Awards and Accolades
Recognition came in the form of numerous awards and accolades for Diganta. Each award stands as a testament to his dedication to the craft, his continuous strive for perfection, and his ability to captivate audiences.
Diganta Hazarika's Impact on Modern Indian Cinema
In the ever-evolving world of Indian cinema, Diganta's role cannot be understated. He brings a unique blend of regional flavor and mainstream appeal, bridging the gap between the two. His films are not just cinematic experiences but a celebration of diversity and storytelling.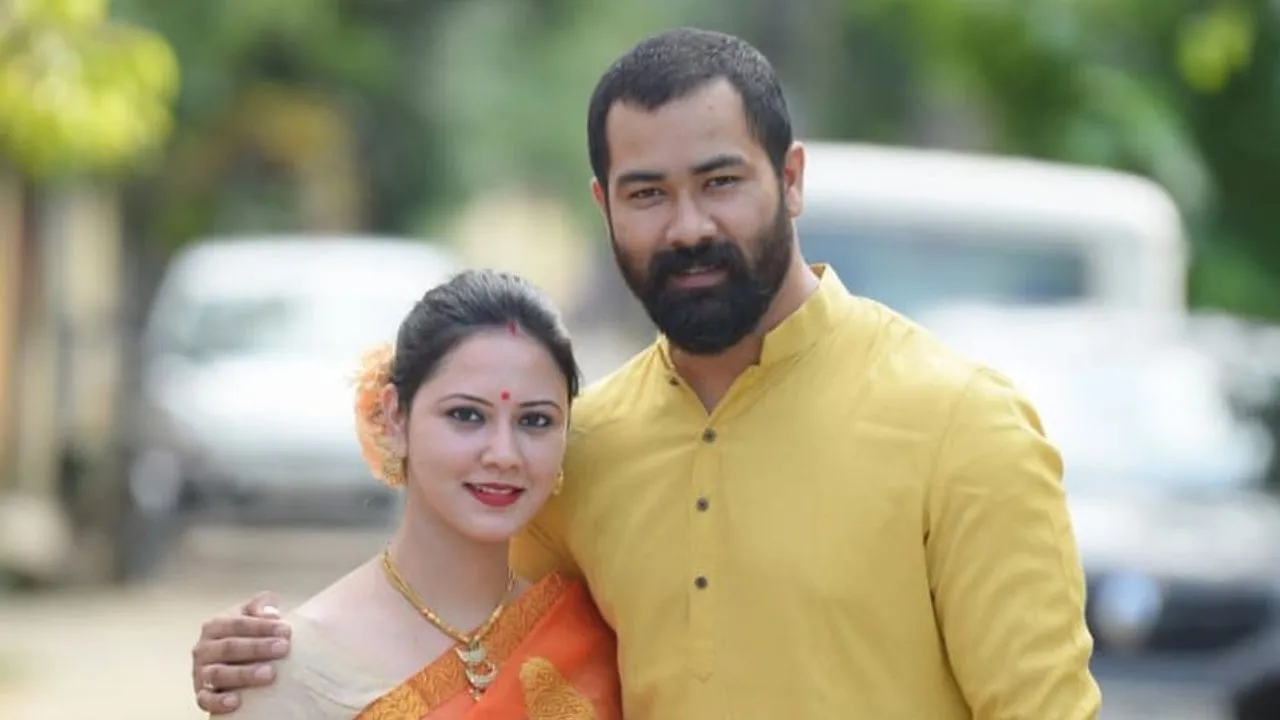 Diganta Hazarika with his wife Eshika Rajkhowa
Chech out Diganta Hazarika Wiki Page. If you're looking for the most recent films or updates on Diganta Hazarika, websites like IMDb, TMDb, or even the official pages and websites dedicated to Assamese cinema would be your best bet.
Diganta Hazarika's Movies List
| Year | Title | Director | Role | Language | Ref(s) |
| --- | --- | --- | --- | --- | --- |
| 2009 | Ki Naam Di Matim | Manash Baruah | – | Assamese | – |
| 2012 | Rishang | Manash Baruah | – | Assamese | – |
| 2012 | Rowd | Gautam Baruah | – | Assamese | – |
| 2014 | Grahan | Farhin Chowdhury | – | Assamese | – |
| 2015 | Anuradha | Rakesh Sharma | – | Assamese | – |
| 2016 | Mohenjo Daro | Ashutosh Gowariker | Lothar | Hindi | [3] |
| 2018 | The Underworld | Rajesh Jashpal | – | Assamese | – |
| 2019 | Pratighaat | Achinta Shankar | – | Assamese | – |
| 2023 | Pathaan | Siddharth Anand | Joseph Mathews | Hindi | [4] |
Conclusion
To sum it up, Diganta Hazarika is a beacon of hope and inspiration for many in the Indian film industry. From his early days in Assam to his rise in Bollywood, his journey has been nothing short of inspirational. He stands as a testament to the fact that with talent, dedication, and hard work, regional actors can indeed make their mark on the global stage.
(F.A.Q) about Diganta Hazarika
Who is Diganta Hazarika?
Diganta Hazarika is a talented actor hailing from Assam, who has made a significant mark in both the Assamese film industry and Bollywood.
Where did Diganta Hazarika begin his acting journey?
He began his acting journey in the Assamese film industry, where he honed his skills before transitioning to mainstream Bollywood.
Has Diganta worked in Bollywood films?
Yes, Diganta Hazarika has successfully transitioned to Bollywood, showcasing his versatility in various roles and gaining recognition on a national level.
What impact has Diganta Hazarika had on the Assamese Film Industry?
Diganta remains a stalwart figure in the Assamese film industry, inspiring budding actors and serving as proof that regional actors can achieve national acclaim.
With whom has Diganta collaborated in the film industry?
Over his illustrious career, Diganta has collaborated with numerous renowned directors and co-stars, contributing to some iconic films.
Has Diganta Hazarika received any awards for his performances?
Diganta has been the recipient of numerous awards and accolades, each highlighting his dedication to the craft and his exceptional acting prowess.
What sets Diganta Hazarika apart from other actors?
Diganta's unique blend of regional cinematic roots and mainstream appeal, combined with his sheer talent and dedication, sets him apart in the vast landscape of Indian cinema.
Is Diganta Hazarika active in regional cinema after his Bollywood debut?
Yes, even after making a mark in Bollywood, Diganta remains deeply connected to his roots, continuing to influence and contribute to the Assamese film industry.
How has Diganta Hazarika impacted modern Indian cinema?
Diganta Hazarika brings a refreshing blend of regional flavor to mainstream cinema, playing a crucial role in bridging the gap between regional and national cinema.
Note: The photo credit goes to the original creator, Instagram, and facebook. We collected it from Google.