Discover the 10 best apps for easy earning and making money on your own schedule. From cashback apps like Swagbucks and Ibotta to investment apps like Acorns, these apps offer various ways to earn extra cash. Whether you enjoy taking surveys, driving, or completing tasks, there's an app for you. Start earning money effortlessly today! 🚀🚀🚀

Check also, Top Ways To Earn Money As A Student.
1. Swagbucks 💰
Swagbucks is one of the most popular apps for earning cash online. It offers a variety of ways to earn money, such as completing surveys, watching videos, shopping online, playing games, and even searching the web. The more activities you engage in, the more Swagbucks points you accumulate. These points can be redeemed for cash via PayPal or for gift cards from popular retailers. With millions of users worldwide, Swagbucks is a trusted and reliable platform for easy earning.
2. Ibotta 🛒
Ibotta is a cashback app that allows you to earn money for your everyday purchases. The app partners with a wide range of retailers, both online and in-store, to offer cashback on specific products. Simply browse through the app, select the offers you're interested in, and then shop as usual. After making a qualifying purchase, take a photo of your receipt, and Ibotta will credit your account with cashback. You can withdraw your earnings via PayPal, Venmo, or redeem them for gift cards. Ibotta is available on both iOS and Android devices, making it convenient for anyone to start earning cashback.
3. Survey Junkie 📋
If you enjoy sharing your opinions and providing feedback, Survey Junkie is the app for you. It connects you with a wide range of surveys based on your demographics and interests. Each survey has a designated point value, and once you accumulate enough points, you can redeem them for cash via PayPal or for e-gift cards. Survey Junkie has a user-friendly interface and offers surveys on various topics, ranging from consumer products to market research. By sharing your insights, you can earn money and contribute to shaping the products and services you use.
4. Rakuten 💳
Rakuten, formerly known as Ebates, is a cashback app that rewards you for your online shopping. With Rakuten, you can earn a percentage of your purchase back as cashback when you shop at partner stores through the app. The app features a wide range of retailers, including popular brands in fashion, electronics, home goods, and more. Simply start your online shopping journey through the Rakuten app, and you'll be eligible for cashback on qualifying purchases. Rakuten regularly offers promotions and bonus cashback deals, making it a lucrative option for online shoppers.
5. Acorns 🌱
Acorns is an investment app that helps you grow your savings effortlessly. It works by automatically rounding up your everyday purchases to the nearest dollar and investing the spare change. For example, if you spend $4.75 on a cup of coffee, Acorns will round up the purchase to $5.00 and invest the additional $0.25 into a diversified portfolio of exchange-traded funds (ETFs). You can also set up recurring investments or make one-time deposits to further grow your portfolio. Acorns offers various investment portfolios based on your risk tolerance. With its intuitive interface and automated approach to investing, Acorns is an excellent app for those who want to start investing with small amounts of money.
6. Sweatcoin 🏃‍♂️
Sweatcoin is a unique fitness app that allows you to earn money for staying active. It tracks your steps and converts them into Sweatcoins, a digital currency that can be redeemed for rewards, including cash, fitness gear, and gift cards. The more steps you take, the more Sweatcoins you earn. The app encourages you to lead an active lifestyle by providing incentives and challenges. With Sweatcoin, you can make exercising more rewarding and motivating while earning extra money at the same time. The app is available on both iOS and Android devices, making it accessible to a wide range of users.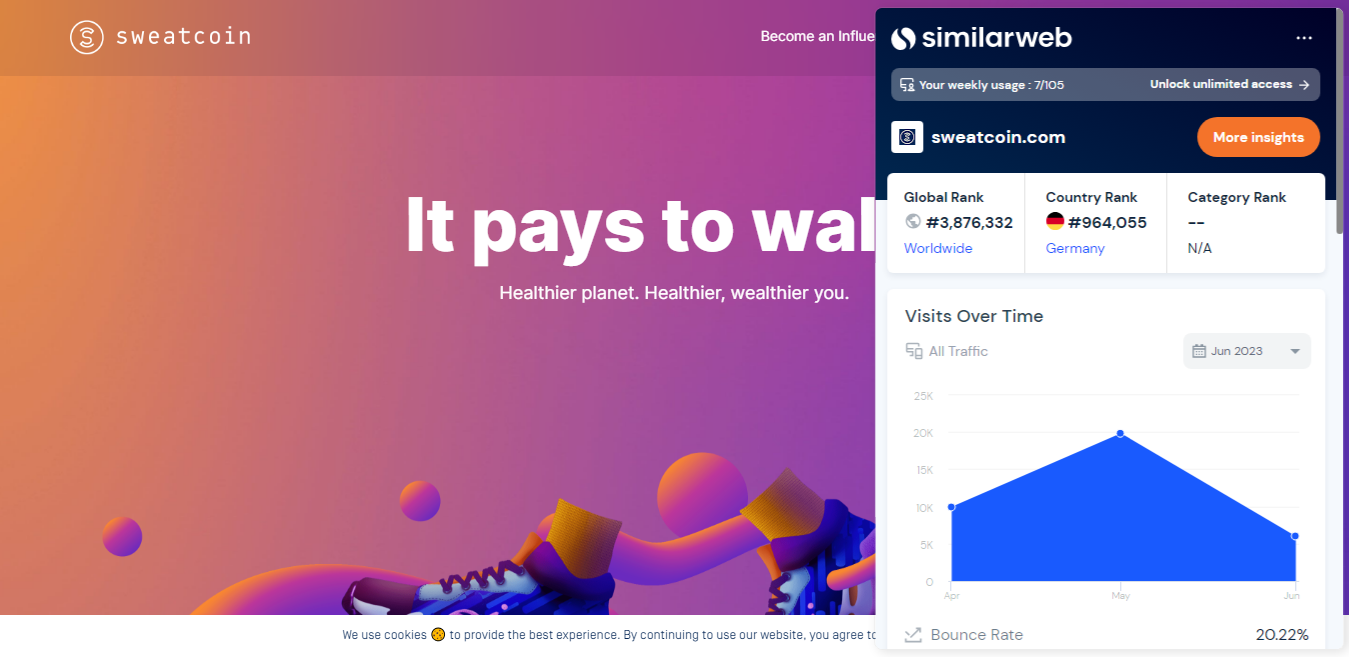 7. Uber 🚗
Uber is a well-known ride-sharing app that provides an opportunity to earn money by driving people to their destinations. If you own a vehicle and enjoy meeting new people, becoming an Uber driver can be a flexible way to make money on your own schedule. You can choose to drive during peak hours, weekends, or whenever it suits you best. Uber offers a user-friendly driver app that allows you to accept ride requests, navigate efficiently, and earn money through each completed trip. With its widespread popularity and global reach, Uber is a reliable app for earning income as a driver.
8. Instacart 🛒
Instacart is a grocery delivery app that connects customers with personal shoppers who fulfill their orders. As an Instacart shopper, you can earn money by shopping for and delivering groceries to people in your local area. You have the flexibility to choose your own hours and the potential to earn tips from satisfied customers. Instacart provides a user-friendly app that streamlines the shopping process and allows you to efficiently navigate through the store. With the increasing demand for convenient grocery delivery services, Instacart is an excellent option for those looking to earn money while providing a valuable service.
9. DoorDash 🍔
DoorDash is a popular food delivery app that allows you to earn money by delivering meals from local restaurants to customers' doorsteps. As a Dasher, you have the freedom to choose when and where you want to deliver. DoorDash offers competitive earnings, including base pay, tips, and incentives. The app provides real-time information on delivery opportunities, estimated earnings, and customer ratings. With its user-friendly app and wide availability, DoorDash is an attractive option for individuals who want to earn money by providing food delivery services.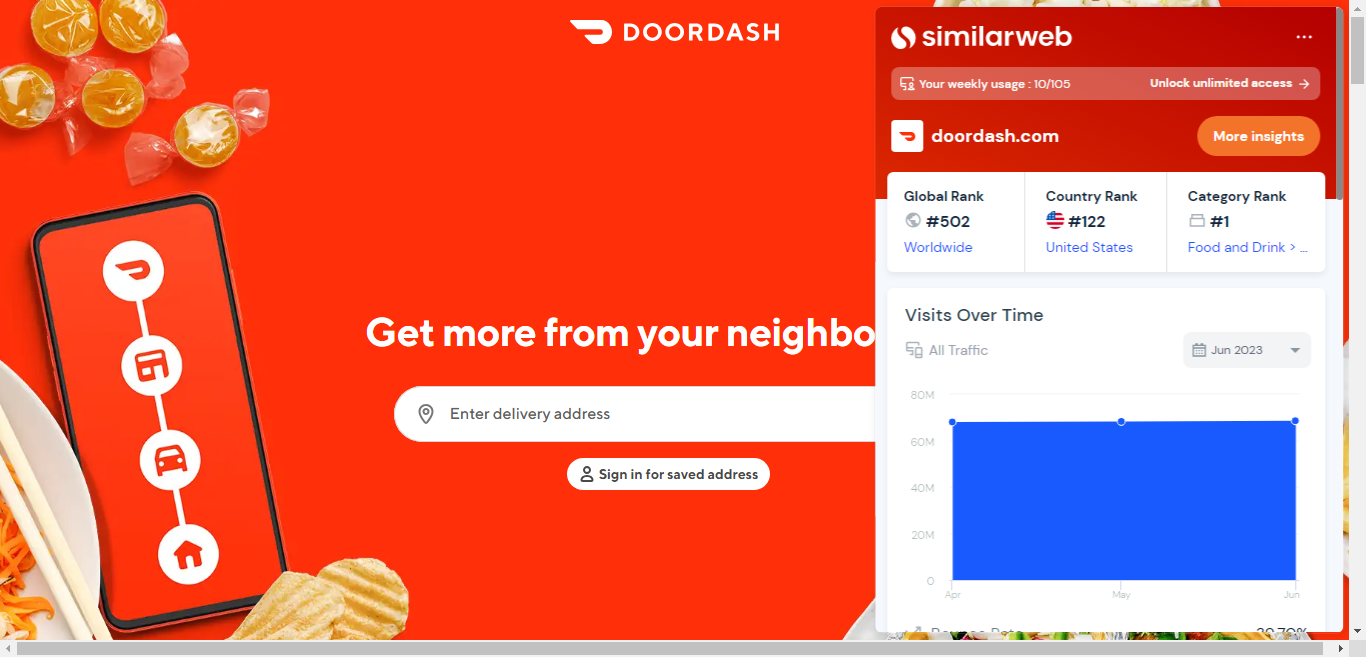 10. TaskRabbit 🛠️
TaskRabbit is an app that connects people in need of help with skilled taskers who can assist them with various tasks. Whether it's furniture assembly, cleaning, handyman work, or other odd jobs, TaskRabbit allows you to earn money by completing tasks on your own schedule. As a tasker, you can set your own rates, choose the tasks you want to complete, and work with clients in your local area. TaskRabbit offers a safe and reliable platform for both taskers and customers, making it an ideal app for those with practical skills and a desire to earn extra income.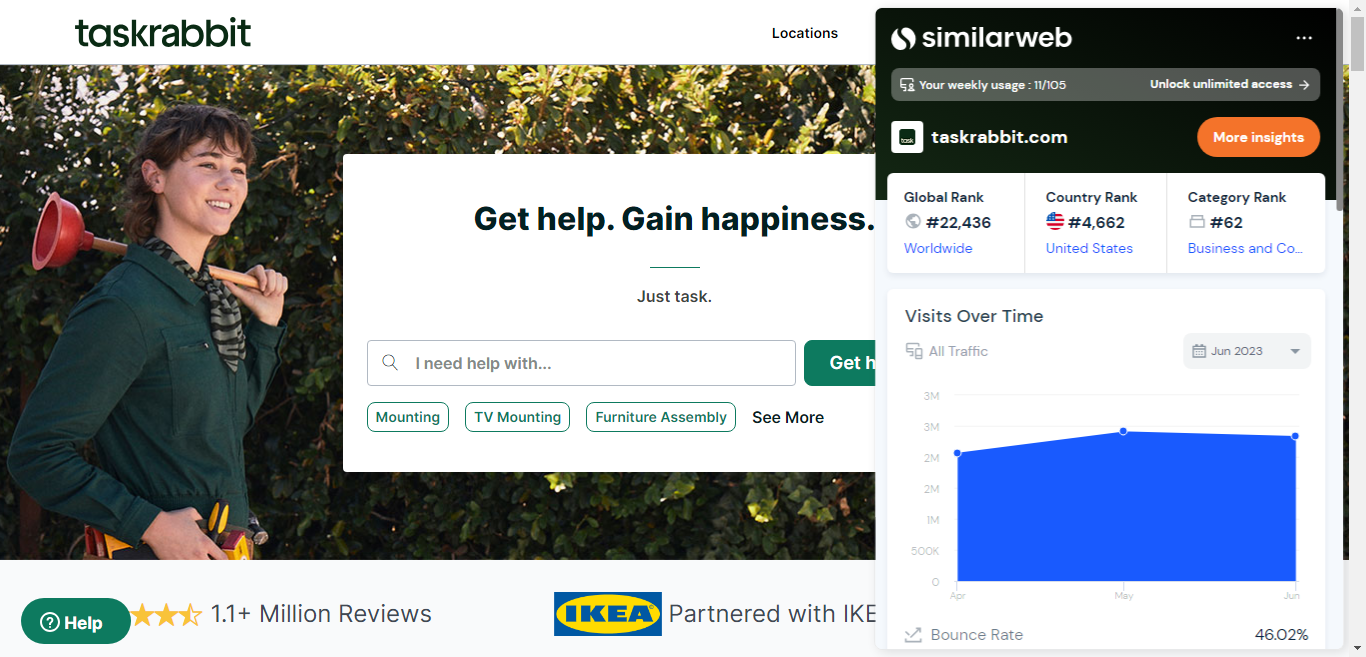 ---
With these 10 earning apps, you have a range of opportunities to make money on your own schedule. Whether you prefer taking surveys, shopping, driving, or doing tasks, there's an app that suits your interests and skills. Start exploring these apps today and unlock the potential to earn extra cash effortlessly.
Remember, earning potential varies depending on your effort, location, and other factors. Make sure to read the terms and conditions of each app and choose the ones that align with your goals and lifestyle. Happy earning! 💪💸