Why Kolkata is the best destination for everyone to visit during Puja?
Well hello there! We are into Durga Puja now. The festival of purity and power! Everyone is ready to get their new clothes on for this occasion and celebrate the Devi of Power with full enthusiasm. This festival mostly important for the Bengalis and the best place to see how puja is celebrated is the one and only to visit Kolkata-The city of joy. We are going to view some amazing reasons as to why Kolkata Puja is the best.
The land of best sweets – as we all know when it comes to any kind of festival, all of us are really fond of having sweets and where would you get best sweets except for in Kolkata. It is renowned for its extraordinary talent in making the best sweets of India. Rosgulla and Sondesh are the hit of all.
The Puja Pandals – The pandals in Kolkata for the Puja are really very creative and made with lots of dedication. There you can see theme based Pandals where the Durga maa's idol is kept and for 5 days continuous prayers are offered to her.
The beautiful girls– yes Kolkata has a huge stock of beautiful girls who always gets ready in all new saris and different kind of new clothes which makes the entire Kolkata look as colorful and pretty too.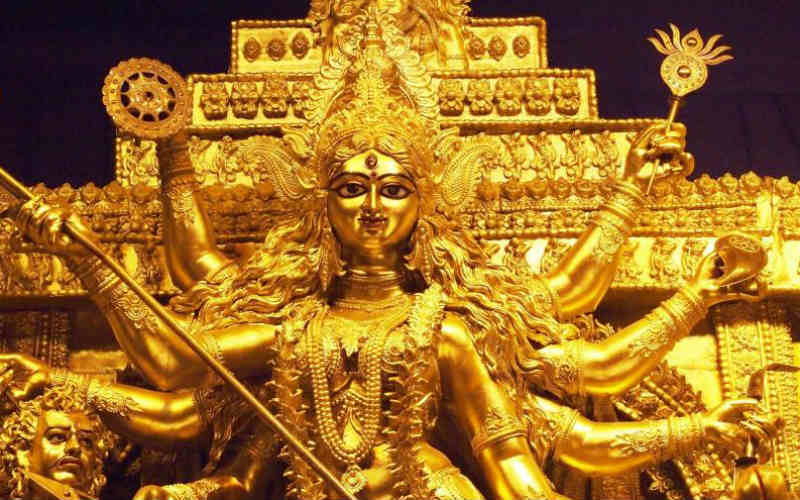 The dhol sound – One of the other magical thing that happens for which it gets so exciting is the sound of the dhol (drums). There is very rhythmic beat of drums you can hear from the drums from morning from time to time which will make you feel like it's the best time of the year.
Extraordinary cuisines– The Bengali cuisines that are made in this City of joy also brings the festive mode on because you get to taste all the flavors you have known of.
The huge arati – There are huge aratis happening in Kolkata in the evening time that we can witness. With big diyas on hand the dhuno that smells all around the area where you go is the best thing you can have for the event of puja.
Apart from these there are many other reasons that you should go visit the city of joy and get set with the mood for this fabulous occasion.