ANDROID APPS FOR THE PURPOSE OF EARNING
The era is of earning cash through the medium of varieties of on-line sources. Now that the technology is so advanced and everything is done through the on-line source so we better be master at those tricks so that we can learn some of the apps which makes easy earning for you.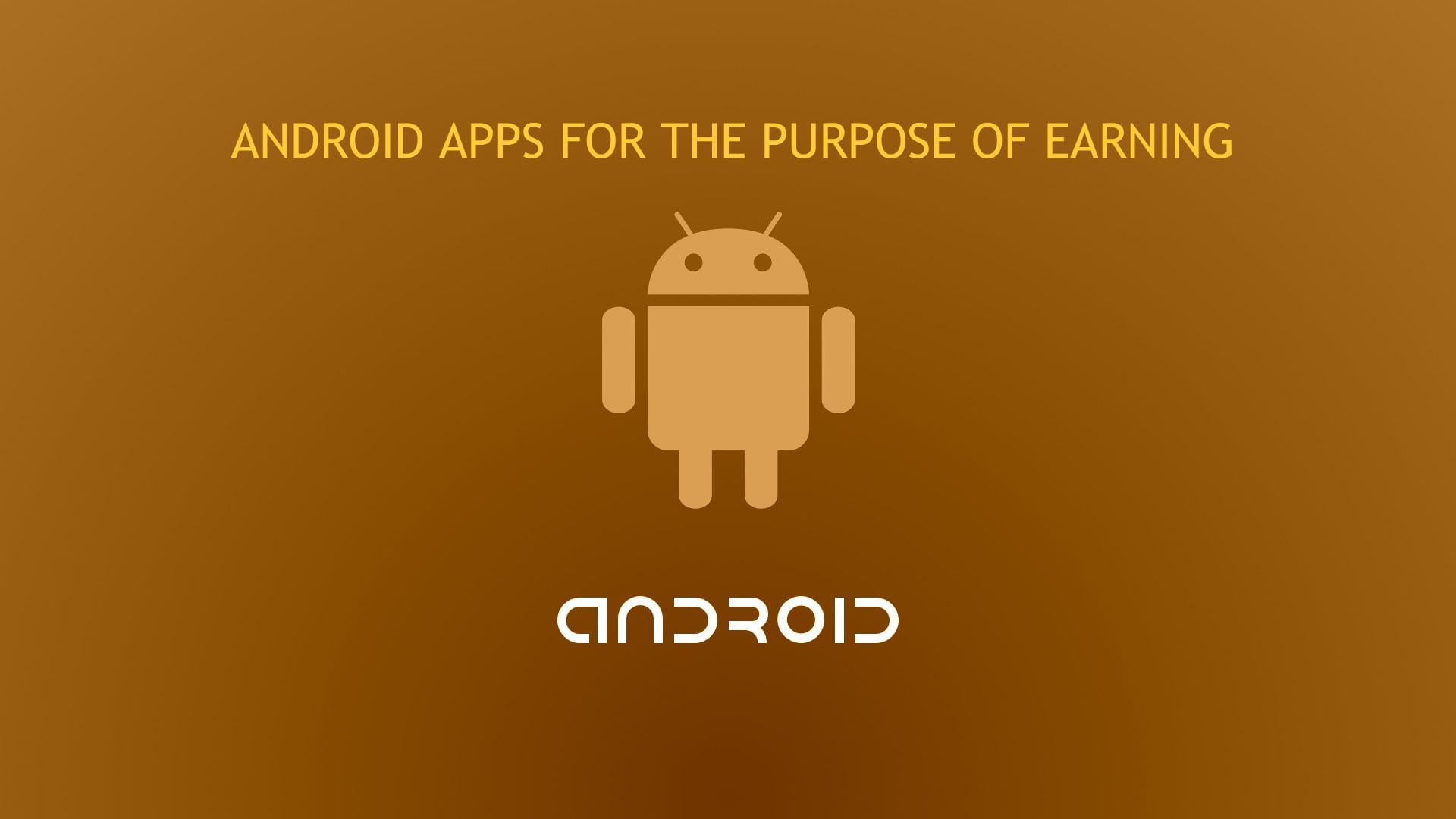 We will be discussing some of the apps which are free in the app store and by using those apps you can have quite a nice earning. Let us begin with it then. Here we will be having the apps which makes earning easy for you-
SQUADRUN– This is an android app and the name is squad run. For Indian users it's really a nice one. You get squad coins which can be converted into cash through Paytm wallet or PayUmoney. All you have to do is complete the tasks that are given to you. one of the brilliant thing in it is you get 600 squad coins as soon as you join the app. Make sure to get the right details so that the payment is made accordingly.
MOOCASH– Well who would like to earn money with just swipe and tap? I see you raising your brows with hope. This is for real. If you install this app and use its screen lock and on every swipe you get to earn money. Swipe left and you can claim an offer. How great is that? You earn in the form of coins that can be redeemed into cash.
 SCOOPSHOT– How about earning money by taking pictures? Well yes you heard that right! You can now earn money by clicking photos happening in an area and when you submit them you get paid for it. This is a means for the journalists and other websites to get good photographs.  This is one of the great medium to earn for the pictures you provide.
EARN MONEY– Another app that is supportable in android and can be used to earn money online would be this app named Earn Money. What you need to do is get a good connection and have lots of free time. The earning is not too much but moderate. So what you have to do is download apps whether free or paid. If paid then you get paid higher.  Sometimes for watching a video or completing a survey too you get paid.
VIGGLE– if the best thing you can do is watch videos or TV all the time and also listens to the music, then my dear friend you are in for some treat. You can now watch and listen and at the same time earn too. Just watch the videos or listen to the music and identify them or in case of Viggle Live where there will be some live shows and on the basis of that you get to earn points which you can redeem in the form of gift cards.
GOOGLE OPINION REWARDS–  This is an app through which you can earn Google play reward point cash using which you can buy various paid Google products such as movies, eBooks and all. As it is by Google it is trust worthy and also reliable to use.
PACT – This is a health oriented app.  You get paid if you achieve the goals related to health. If not, you give away the money it other users. So it's both fair for your pocket and your health. Download it as it is available for both iOS and android.
ESPN Streak for the cash – This app is more or less like a gambling one where you get to predict which team will win in which game. And if you are right you get to win huge prizes. So if you have the incredible capacity to make a prediction, just go and use it.