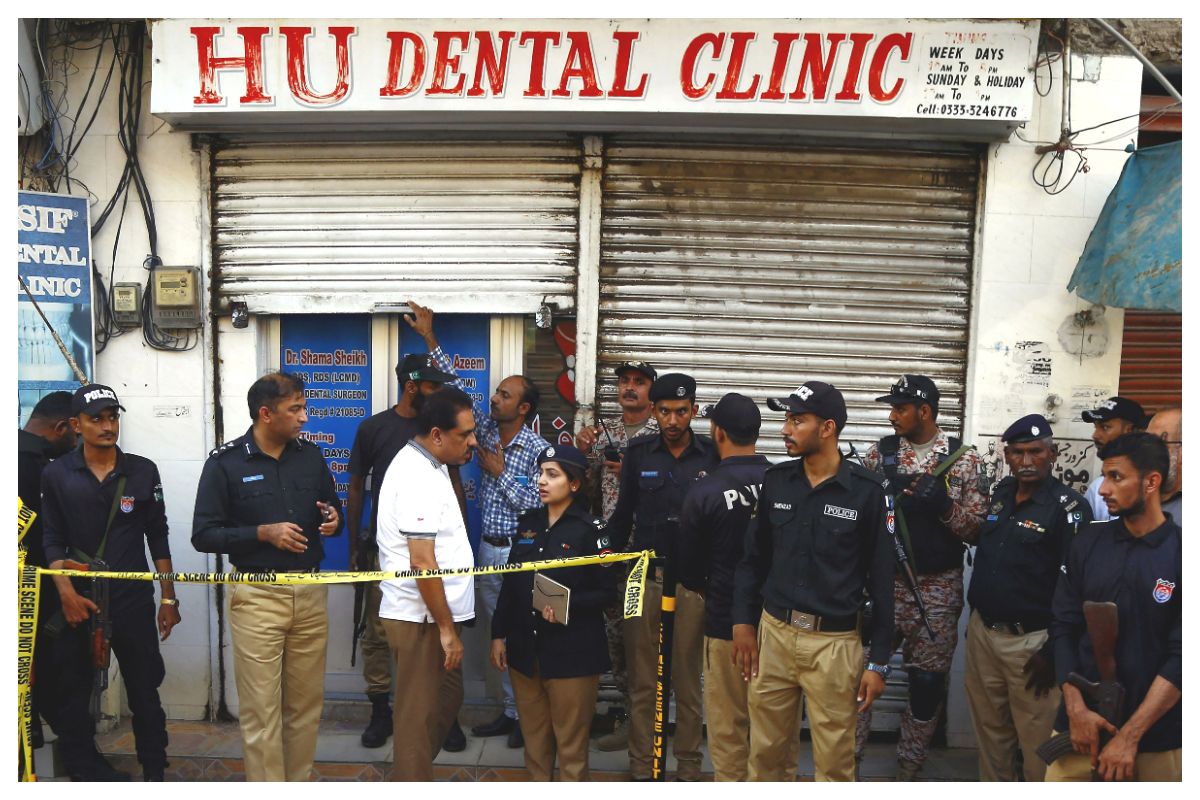 In another attack against Chinese citizens in Pakistan, an unknown assailant entered a dentistry clinic in the Saddar neighbourhood of Karachi and opened fire on Wednesday, killing one and badly wounding two others. In the incident, the Chinese doctor and his wife sustained critical injuries, while the clinic assistant was slain. At the crime site, SSP South Asad Raza told reporters that one person was murdered and two others were injured and sent to a hospital for treatment. Dawn stated that he verified that all three were Chinese.
The attacker, who was just over 30 years old, was wearing blue jeans and a blue shirt, according to the official. Raza informed Dawn that he entered the clinic acting as a patient and started fire. In a subsequent news release, authorities named the victims as Ronil D Raimond Chaw, 25, Margrade, 72, and Richard, 74.
Dawn said that a news announcement stated the victims had been in charge of the dentistry facility for a long time and posed no threat.
Dr. Summaiya Syed, a police surgeon, reported that one guy with gunshot wounds was transported to the Dr. Ruth Pfau Civilian Hospital in a critical condition, while two others, a male and a woman, were transported to the Postgraduate Medical Center of Jinnah.
The police physician stated that both injured foreigners are in severe condition due to gunshot wounds to the abdomen, as reported by Dawn.
According to a spokeswoman, Sindh Chief Minister Murad Ali Shah took note of the murder and requested a comprehensive report from Karachi's extra IGP. According to the official statement, Shah also demanded the quick arrest of the perpetrators and stated that such acts were intolerable.
This is the most current in a string of recent attacks against Chinese citizens in the country. Dawn reported that in April, three Chinese nationals were murdered in a suicide assault at the Confucius Institute at the University of Karachi (KU).