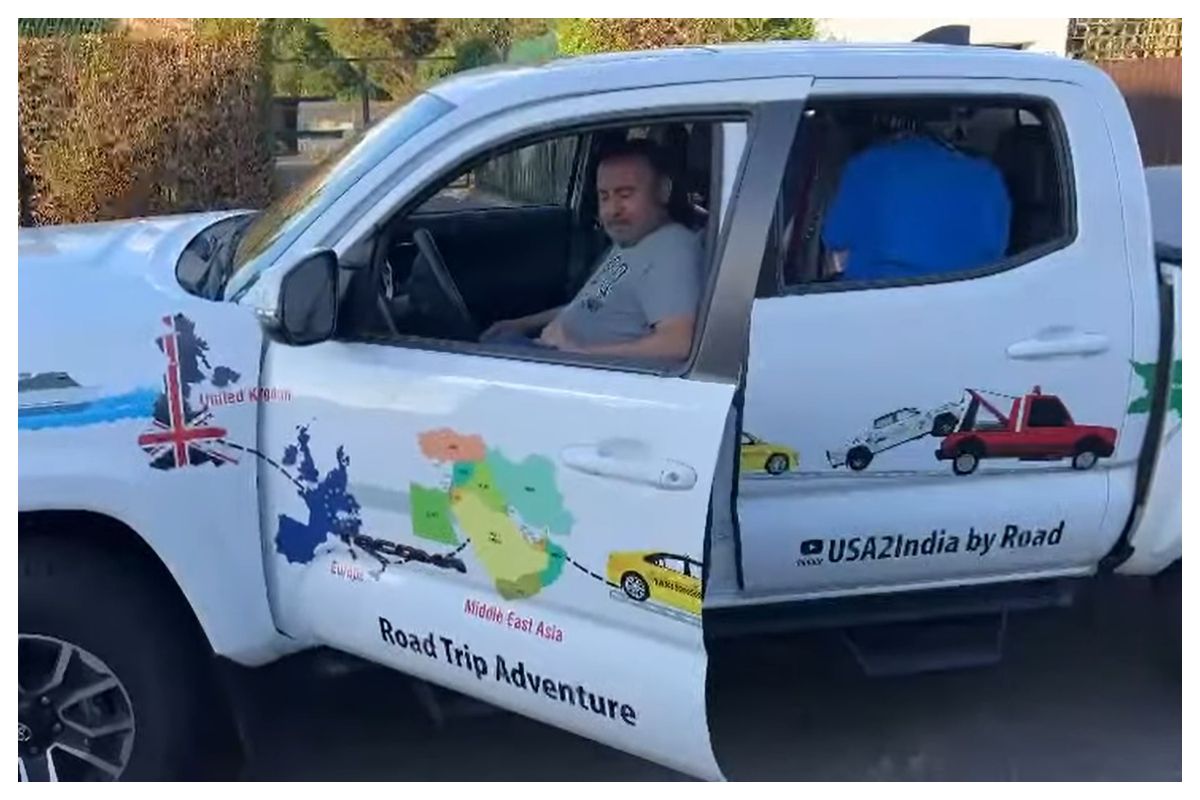 America to Jalandhar by car: If a person is driven, they can do anything. Lakhwinder Singh is also a very passionate person. He lives in the United States. He drove his car all the way from America to Jalandhar. It took about a month and a half to finish this trip. Along the way, he met people from all over the world. Lakhwinder Singh says that he has wanted this since the days of Corona. But now it's all done. He moved to the U.S. in 1985 and has been living there ever since, according to Aaj Tak.
Lakhwinder Singh said, "When I told my family that I wanted to drive from the United States to Jalandhar, they said no." But in the end, I was able to convince my family. After that, I got the papers ready and began the trip from America to Jalandhar. "
The car is delivered to England by ship.
In 34 days, Lakhwinder Singh went to 20 countries and traveled more than 20,000 kilometers. First, he put the car on a ship in the United States and sent it to England. From there, he took a train from England to Belgium.
From here, he went to Paris, Germany, Switzerland, Austria, Hungary, Turkey, and then Iran to reach Pakistan on his own. During this time, she met and talked with a lot of people.
The car traveled a distance of 20 thousand km.
The car driven by Lakhwinder Singh has gone more than 20,000 km on this trip. He went through 22 countries during this time. Lakhwinder Singh said he couldn't drive an American car in Iran because he wasn't allowed to. So, he tied him to another car with a rope and pulled him to the border. There were no problems with driving an American car through European countries.
People were very nice and friendly along the way.
Lakhwinder Singh says that this trip has given him a lot of good memories. Everyone would come up to me and take selfies with me when they saw the California number car. People were very nice along the way.
He said that he doesn't eat any meat. He only ate fruits because it made it hard for him to eat in a lot of places. Pakistan was where he spent the most time. Lakhwinder Singh said that his worried and scared family members told him that if he went there, they would kill him.
Lakhwinder said, "I spent 13 or 14 days in Pakistan. I got a lot of love from the people there. They thought I was his brother and that I was from their other Punjab. They cleaned the dishes and made sure I had only vegetarian food.