ICICI Bank Personal Loans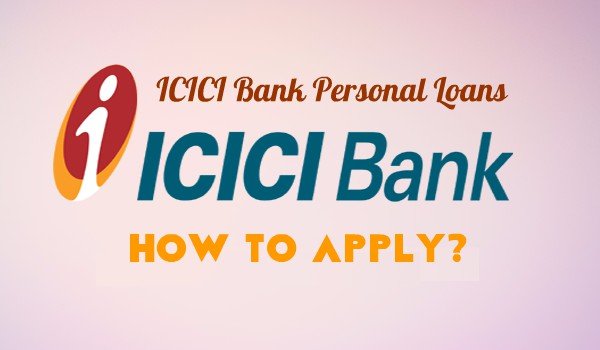 Nowadays all types of banks are providing loans to its customers depending upon the need. Likewise, ICICI bank has also a great system of advancing personal loans to the needy with very easy transactions. Today we are going to give you the details about how ICICI bank can give you a loan.
What are the benefits of taking a loan from ICICI Bank?
There are no hidden cost
Fast processing of the loan
The interest rates are attractive as well as the EMI is the lowest too.
One of the best features is that there is no requirement of security or guarantor.
There is a good flexibility in payment and i.e. you can repay within 12-60 months.
Products of ICICI loan
ICICI Personal Loan
ICICI Home Loan
ICICI Car Loan
ICICI Credit Card
ICICI NRI Home Loans
The loans are provided to both Salaried and Self- Employed. There are certain requirements that you need to fulfill which are given below-
SALARIED
Age- 23-58 years
Salary- Minimum 20,000/ for customers residing in Delhi and Mumbai 25,000(Listed companies)/Rs. 40,000(Unlisted Companies) any location.
Profit After Tax- Nil
Eligibility- ICICI bank salary account holder, any customer having relationship with ICICI bank, salaried customers with the bank, savings account or salaried customer having no relationship with ICICI bank.
Years of job/profession- 2 years.
SELF-EMPLOYED
Age-25-65 years
Salary- Rs. 40 lacs for non-professionals/ Rs.15lacs for professionals.
Profit after Tax- Rs. 2 lac for self-employed or firm/ Rs. 1 lac for non-professionals.
Eligibility- Minimum liability relationship of 1 year be it savings or current account.
Years of job/profession- 3 years for doctors and 5 years for others.
The other information you might require are-
The interest rates for loans are 11.59% to 17.50%
For special offers the processing fee is Rs.999 or otherwise 1-2.5%
For closure the charges are Nil-5%
The repayment is for 5 years
The loan amount is up to 20lakhs
Minimum income is 20,000 pm.
These are the things which will be necessary for you to get a loan from ICICI Bank. So start your search for the perfect type of loan you want to have from ICICI.